MAGNIFICENT movie star Manoj Bajpayee is widely regarded as one of the most marvellously talented actors working in India today and this is backed up with many memorable moments across his magical career.
So, the perfect way to mark the actor turning a year older on April 23 and celebrate his 53rd birthday is to make a watchlist of his top 12 performances.
Satya (1998): After bubbling away under the surface, the actor announced himself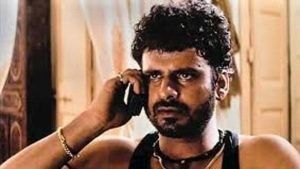 to the world with an explosive performance in the game-changing gangster film. His stunning turn as the lethal Bhiku Mhatre injected the kind of energy and realism into the Bollywood underworld genre that had previously been missing. The terrific turn would greatly influence subsequent gangster characters and win him a whole host of accolades, including a National Award for Best Supporting Actor.
Shool (1999): If Bajpayee helped to redefine contemporary gangster films with Satya, he did the same to the police genre with his portrayal of Inspector Samar Pratap Singh. He injects an explosive energy and raw emotion into his portrayal of an honest cop, who is pushed over the edge by a corrupt politician. He would earn a Filmfare Best Actor nomination for the critically acclaimed crime-drama, once described as the best cop movie of the decade.
Zubeidaa (2001): The dynamic period drama was very much driven by a powerful performance from Karisma Kapoor, but it was given added gravitas with the presence of Bajpayee. His brooding turn as the married Maharaja Vijayendra Singh, who falls for the title character and gets into an uneasy union, was one of the many stellar supporting roles he has played throughout his career.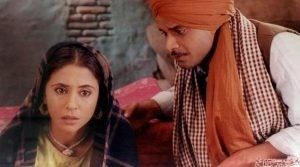 Pinjar (2003): One of the greatest cross-border films ever made in Bollywood won a well-deserved Nargis Dutt Award for Best Feature Film on National Integration at the National Awards. Bajpayee brilliantly delivers a multi-layered performance of a man who kidnaps a woman to exact revenge but can't bring himself to follow through and slowly finds himself being drawn towards her. Then he tries to do the right thing during Partition. The performance would win him another National Award.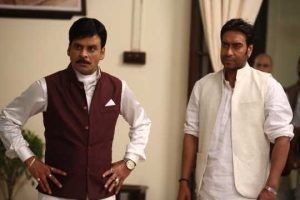 Raajneeti (2010): It was always going to be a challenge to stand out in a mega-budget multi-starrer filled with big named stars and memorable characters, but that is exactly what the actor did with his portrayal of Veerendra Pratap. His antagonistic performance in the political thriller cleverly modelled on the Mahabharat would get the actor multiple Best Supporting Actor nominations at various award ceremonies.
Chittagong (2012): The actor portrayed real life revolutionary Surya Sen in this 1930s-set patriotic drama, about an unlikely uprising. He pours his heart and soul into the role of a real-life hero, as he draws out every ounce of emotion from him. Although the acclaimed film didn't perhaps get the audience it deserves, it has a brilliant central performance from Bajpayee that was multi-layered and left a lasting impression.
Gangs of Wasseypur – Part 1 (2012): Those who are on social media couldn't have failed to notice the actor's film presence spawned a massively popular meme. The crime-drama set across different decades and two movies, included another explosive turn from the actor in part one and showed that few people can play an unpredictable criminal quite like him. The eye-catching turn, which once again saw the star transform himself, would gain him multiple Best Actor nominations at various award ceremonies.
Special 26 (2013): In stark contrast to the criminals he has portrayed, Bajpayee has also brilliantly brought law enforcement officers to life. The hugely entertaining film based on a real-life heist saw him counterbalance the master thief played by lead star Akshay Kumar with his role as CBI officer Waseem Khan trying to catch him. He injects another great energy that leaves a lasting impact.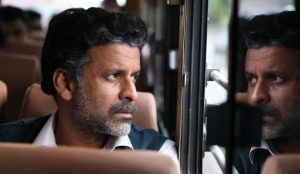 Aligarh (2015): The internationally acclaimed actor has always been fearless with his choices and this taboo-tackling drama based on real events was a perfect illustration. He plays a respected professor who has his life torn apart after he is caught having consensual sex with a man in his own home and fights to have his suspension on the grounds of morality revoked. The widely-praised performance would get him multiple honours, including a Filmfare Best Actor (Critics) award.
Gali Guleiyan (2018): There are a lot of experimental films like this that would perhaps never have been made, had it not been for the backing of Bajpayee. A hidden gem in his filmography delighted the festival circuit internationally and saw him deliver perhaps the most cerebral performance of his career. The psychological drama gave Bajpayee a chance to stunningly portray a loner trapped in lowliness and the darkness of his own thoughts.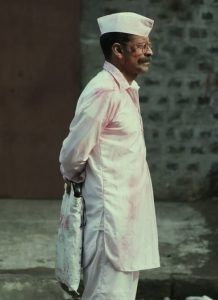 Bhonsle (2020): This is another film that received rave reviews, but perhaps would not have been made without the faith of Bajpayee. He portrays forcibly retired police officer Ganpath Bhonsle, who watches silently as a political party tries to stroke tensions and then gets drawn into the conflict. The simmering performance would win more honours for the actor, which included a National Award for Best Actor.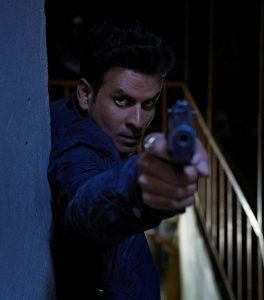 The Family Man (2019-2022): Last but not least is a stunning turn in arguably the best web series to ever come out of India. The actor used all his immense talent to portray a secret agent trying to balance his family life with a deadly profession. He effortlessly combined drama, comedy, emotion, and action in a role that has strongly connected with audiences globally. The first two seasons were huge ratings winners and the hotly anticipated third series is set to continue that success.