With more than 4.6 million followers across all social media platforms, Niharika NM has made a name for herself as a leading digital content creator.
The 25-year-old, with more 3.2 million Instagram followers, has entertained a rapidly growing list of fans around the world with hilarious reels. This has led her to being chosen as one of the global ambassadors of YouTube initiative Creators for Change two years in row and collaborating with major stars like Mahesh Babu, Priyanka Chopra-Jonas, Aamir Khan, Ranbir Kapoor, and John Legend.
Born in Chennai and brought up in Bengaluru, she is also an engineer who recently finished her MBA in the US and is, as demonstrated in her reels, an accomplished actress.
Eastern Eye caught up with the role model making a positive difference to discuss her award winning content creation journey. She also revealed advice for those wanting to follow in her footsteps, inspirations, future hopes, and an interesting unknown fact.
How do you reflect on your journey as a content creator?
Honestly, I tend to be in awe of how much my life has changed over the past few years. I'm incredibly grateful for how things have worked out since there was a time when I had almost stopped using social media. As I attempt to comprehend the kind of love, I receive for doing what I love, it almost makes me tear up. Like any journey, this one has its ups and downs, but I believe I've finally reached a point in my life where I'm enthusiastic about the road ahead. I've fastened my seatbelt and am eager to see where life takes me because it's only the beginning.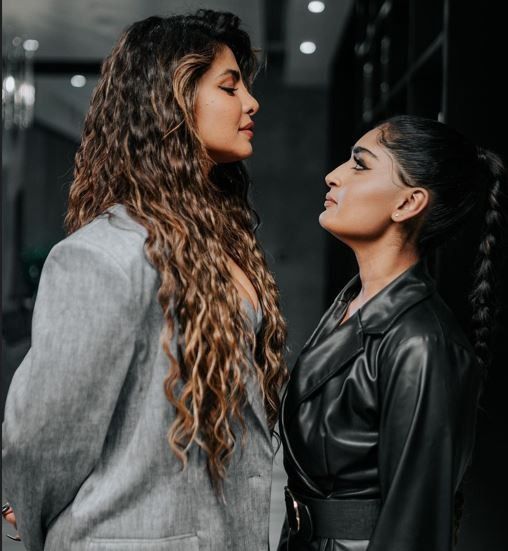 Did you ever imagine that you would become so popular?
Firstly, I don't think that content creation was ever part of my plan. I started making videos because I enjoy it. Now, I am really glad that people love my content. It is only because of my audience that I am here today which motivates me to create more content and make people laugh. I just do what I like and am happy that my tribe likes it too.
What has been your most memorable moment so far?
There have been many memorable moments, from meeting talented celebrities to interacting with my audience at different panels. The most recent one for me was walking the ramp at Lakme Fashion Week for Sameer Madan, which was very thrilling and surreal. I never thought I'd have an opportunity to walk my first ramp for such a renowned fashion designer. It was only because he believed in me, and eureka, I did it. I am sure this will rank among my most unforgettable experiences for a very long time.
Which of the celebrities have you enjoyed collaborating with the most?
Evidently, I don't think there has ever been a celebrity collaboration that I didn't like. I consider myself fortunate to have had the opportunity to collaborate with so many outstanding actors and personalities. Whether it was working with Aamir Khan, Yash, Mahesh Babu, Vijay Deverakonda or my recent collaboration with John Legend, each project was not only fun but also a valuable learning opportunity for me.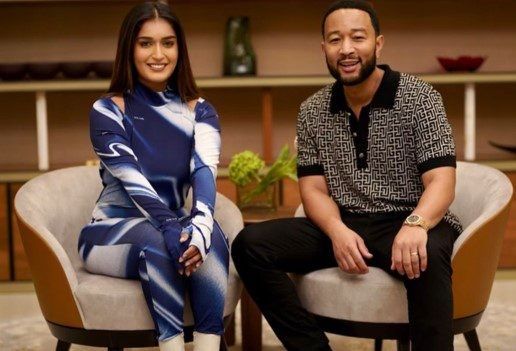 Does being popular online put pressure on you when creating videos?
Well, there is always pressure, to create content your followers will like. Initially, there wasn't much pressure as the competition was less and I had just started it for fun. However, with growing competition in the digital economy, there is always this pressure to make the best content and produce videos regularly.
Tell us more about the process?
I have learned to strategise my content well in advance, so I can have some days off and mental peace too. Making content is what I love, but I don't push myself to go beyond my capacity. Yes, burnout is real. At that time, I choose to take a break and once I feel ready to make new content, I do it. Also, I believe that to create comic content, pressure needs to be off my head.
What advice would you give aspiring content creators?
My only advice is to just do what you love. I love making people laugh, so started creating funny content, which in turn showered me with unconditional love and support from people. So, if you want to become a content creator, all you need to make sure is to pick a genre that you personally enjoy and can be consistent with it.
Do you keep an eye on what other content creators are doing?
Social media being the pool of content creators, of course, we tend to see what other people are doing. I like watching content made by my fellow creators and everyone is extremely talented in their specific genre.
What are your future plans, and is acting on film or TV part of that?
You know, even entering the content creation industry was not something I planned but I am glad this happened for me. Right now, I am enjoying the phase where I am gradually merging my comic content with fashion. And I am finding this job of balancing two genres at once really exciting. I am looking forward to exploring this more. However, yes, if anyone has a good role to offer, please reach out to me.
What do you think is the secret to surviving as a content creator and being successful?
The only secret that I believe in is 'do what you love' and 'be consistent with your work'. These two things will help you sail your boat. Pick a genre you would be excited to make content about every morning when you wake up. Half of your job is done right there. Also, social media can get vicious most of the times, so learn to ignore the negative comments.
Tell us something not many people know about you?
Not many people know that I was offered a job at Google which I declined because I believe God had better plans for me. It was almost like a dream job for me as I am a computer science engineer and an MBA from Chapman University in California, but I decided to turn down the Google offer and am glad I did it!
What inspires you?
I take inspiration for my content, from my family and friends or people around me. There is always so much to learn from people and their traits, especially when you are creating entertaining content for a living. I try to pick out story ideas from what people do around me or from their daily routine. And if you have seen my content, you would know my source of inspiration is not just limited to people, but also from every situation me, my family or friends are in.
Instagram: @niharika_nm