By:Asjad Nazir
New Punjabi movie Jodi has stolen the thunder of a hotly anticipated Bollywood biopic being directed by acclaimed producer/director Imtiaz Ali.
The musical, clearly inspired by the lives of late Punjabi singers Amar Singh Chamkila and Amarjot Kaur, was finally released in cinemas worldwide after several delays to great acclaim earlier this month. The 1980s-set story was particularly praised for the performances of lead stars Diljit Dosanjh and Nimrat Khaira, who also sang all the songs in their own voices. The retrofolk inspired songs composed by British Asian music producer Tru Skool were also greatly appreciated.
Meanwhile, the planned Bollywood biopic is being billed as the official story of two singers, who took the music world by storm before being gunned down in their prime. That has now become complicated because Dosanjh is also due to headline that movie, which means he will essentially be playing the same role of a singer in 1980s Punjab, who finds fame after teaming up with a female singer. It is difficult to replace him because he is the biggest Punjabi singer and actor on the planet right now, so any other name would be a step down. But casting him in the exact same role also doesn't make much sense.
With Nimrat Khaira brilliantly singing the songs herself in Jodi, it will be difficult to find a leading lady in Bollywood who can do that. Parineeti Chopra has been linked with the project, but her career has been on a nosedive, and she doesn't have the singing ability to pull off the songs.
But an official biopic on Amar Singh Chamkila and Amarjot Kaur does deserve to be made because their story is so compelling, and they left behind a stunning body of timeless tracks, which would still light up any movie.
Amar Singh Chamkila was born on July 21, 1960, in a small Punjabi village and showed musical flair and great song writing ability from a young age. He first partnered up with established female singer Surinder Sonia in 1980 for the hit album Takue Te Takua and wrote the songs, but felt he was significantly underpaid by Sonia's manager husband. Chamkila struggled until he teamed up with Amarjot Kaur, at the suggestion of singer Kuldeep Manak.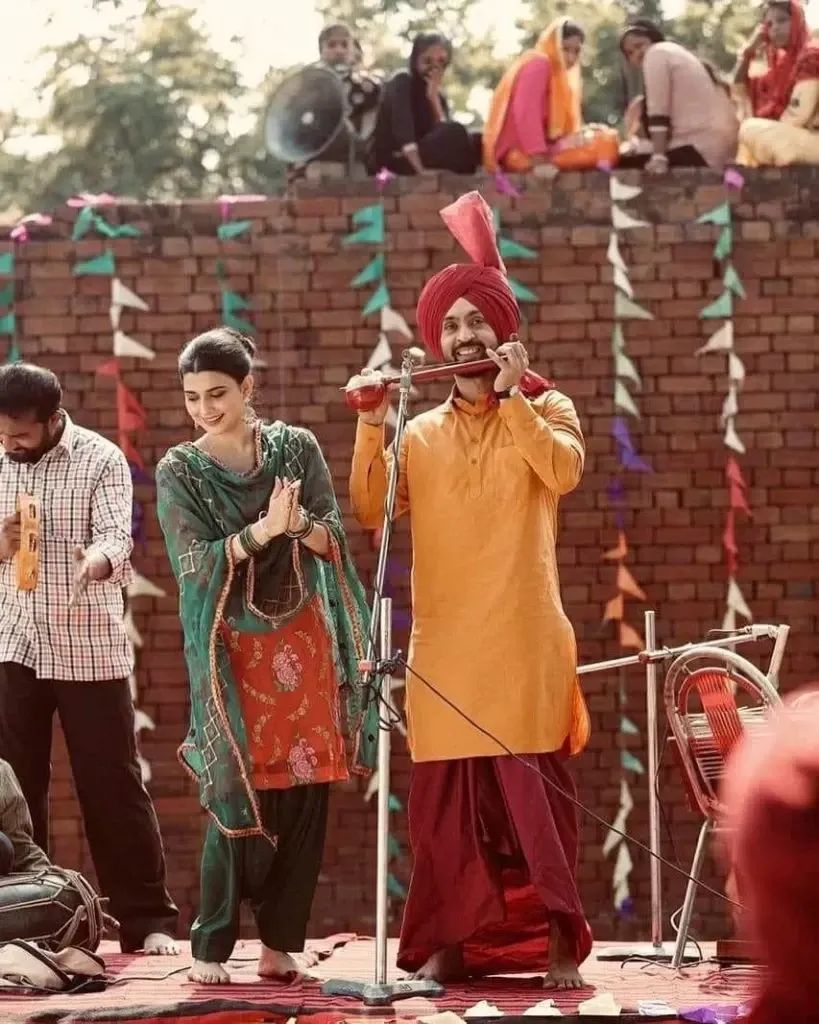 The two singers became a dream team singing dynamite male-female duets and quickly became famous. They mixed up hit albums with blockbuster live shows and, according to one researcher, performed 366 shows in 365 days, at the height of their fame. Both had divorced and got married, which cemented their position as the first couple of Punjabi music. Chamkila also established himself as a great songwriter. They ruled the 1980s with stunning songs, and this triggered a lot of jealousy from rivals. They also received threats for their sometimes-forward song lyrics. Both were gunned down as they exited a vehicle on March 8, 1988, by a gang of motorcyclists. No motive was ever given, and the case was never solved.
Two of the brightest music talents were instantly killed while still in their 20s. They would go on to inspire generations of artists that followed in their footsteps, including great British talent Panjabi MC, who produced the most successful ever bhangra song Mundian To Bach Ke. Smash hit songs they delivered are still listened widely and covered by artists today.
Their story had hit songs, path-breaking moments, a rise from humble beginnings, impacting the music industry, a love story and being cut down in their prime.
If the biopic does get made, it will be a great story that has everything. The success of the new Punjabi film Jodi may delay that from happening.