THE England and Wales Cricket Board (ECB) will charge up to 12 former Yorkshire staff in connection with the Azeem Rafiq racism scandal, it was reported on Monday (11). 
The ECB announced their investigation into Yorkshire's handling of Rafiq's allegations in November 2021 after receiving the club's report on the matter, reported The Sportsmail.
According to the report, the list includes Rafiq's former team-mates Gary Ballance, Matthew Hoggard, Andrew Gale and Tim Bresnan.
The Sportsmail revealed that the charges will be centered on breaching the ECB's anti-discrimination code and bringing the game of cricket into disrepute.
In March 2020, former player Rafiq alleged that his experiences at the English club left him close to suicide.
The 31-year-old former England youth captain quit cricket after leaving Yorkshire in 2018.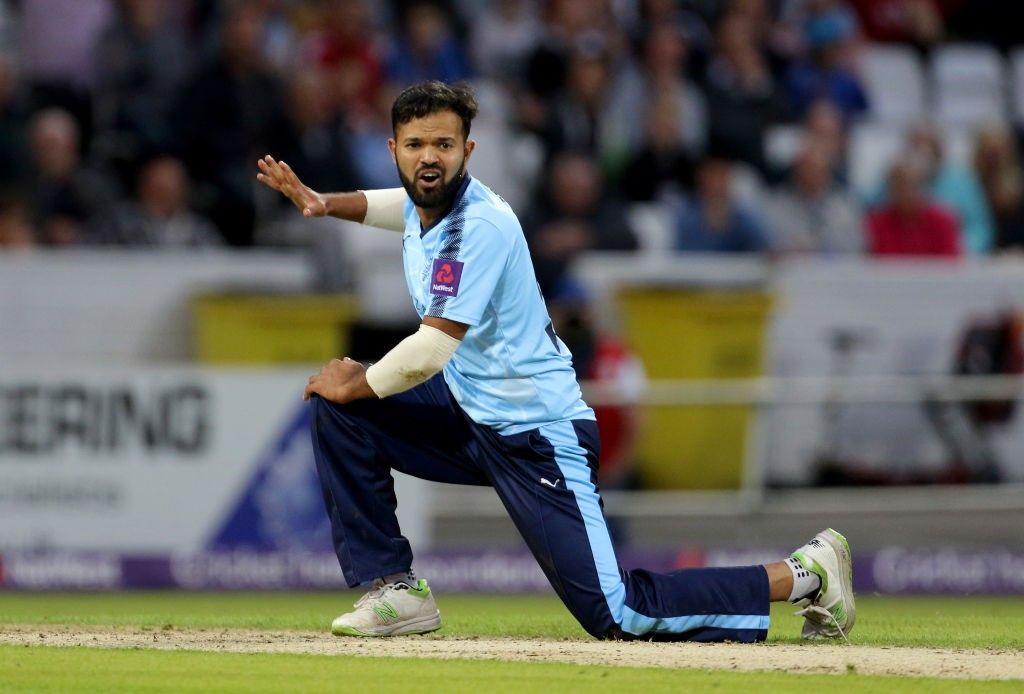 In an interview with ESPNcricinfo, Pakistan-born spinner Rafiq said he felt, as a Muslim, he was made to feel like an "outsider".
He also claimed English cricket was 'institutionally' racist.  The player revealed that he was the victim of regular racist abuse during eight years with his local county, across two stints, including being called a 'P***' and an 'elephant washer'.
Ballance, who is still employed at the club, apologised for calling Rafiq a 'P***', while Hoggard also expressed remorse for using racial slurs towards the former off-spinner during his time at Yorkshire.
Former head coach Gale is accused of using racial slurs and a lack of care around the stillbirth of Rafiq's son in 2018.
Former England all-rounder Bresnan was also accused of bullying Rafiq and making racial comments. However, he later apologised for fat-shaming.
"I one hundred per cent deny that I've ever been racist," he told the Sportsmail in February.
According to the report, Ballance was given a new contract last year but it now remains unclear whether he will start the upcoming season with Yorkshire, who get their County Championship campaign underway against Gloucestershire on Thursday (14).
Rafiq's explosive testimonial before a British parliamentary committee led to a series of resignations in the club. Kamlesh Patel was appointed as the new chairman to help the club navigate the crisis.
Earlier, Yorkshire was barred from staging international matches but the ban was lifted after its members voted in favour of governance reforms in March.
Recently, Yorkshire has partnered Pakistan's Lahore Qalandars and South African franchise Momentum Multiply Titans to source talents from diverse communities.
Former England test bowler Darren Gough, who was appointed Yorkshire's interim managing director in December, is determined to help his former club root out racism.
In the latest development, Indian actress Anushka Sharma's brother Karnesh Ssharma and partner Amreesh Chandra's streaming platform Clean Slate Studioz has been appointed as the new principal sponsor at Headingley for the 2022 season.
The Indian firm will also become the new Principal Partner for Yorkshire County Cricket Club. A two-year deal fills the naming-rights slot vacated by Emerald Publishing, according to reports.
As part of the new deal, Headingley's pavilion will be known as the "Clean Slate Pavilion" and the name will appear on the club kit of Yorkshire and the Northern Diamonds.
In early April, Pakistan all-rounder Shadab Khan has signed to play for Yorkshire in the Twenty20 Blast.
The 23-year-old leg-spinner will be available for the club's first five and last six fixtures of the domestic T20 competition. He will now join Pakistan team-mate Haris Rauf at the club.