Britain remains a society that does not "value the benefits of multiculturism," according to a leading race and equality campaigner, as a new report this week found a majority of ethnic minorities feel the UK is a better country to live in than other western nations.
Research published by the thinktank British Future, on Wednesday (7), found that 80 per cent of ethnic minorities believe the UK is a better place to live than the US, Germany or France.
However, the report also showed that two-thirds (67 per cent) of ethnic minority respondents agreed that black and Asian people face discrimination in their everyday lives in Britain today, while only 10 per cent disagreed.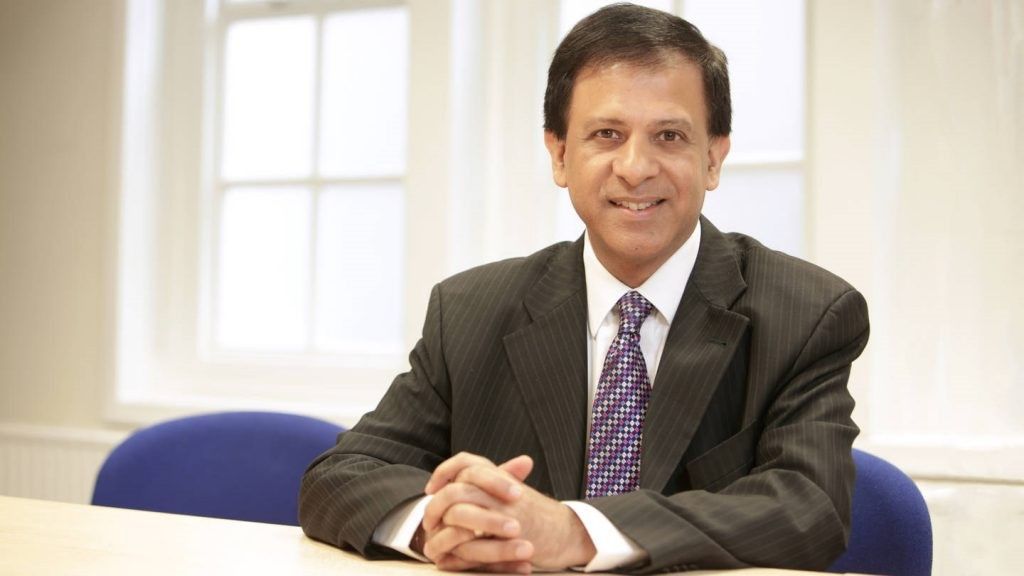 "The nation as a whole is suffering on a daily basis in not being able to achieve its full potential. I think we are a society that does not value or reap the rewards of multiculturalism because of prejudiced thinking, because of discrimination, because of inequalities," said Dr Chaand Nagpaul, chair of the British Medical Association (BMA) forum for racial and ethnic equality.
"I feel despair and sadness at the political rhetoric which, in my view, is fuelling a mindset that does not embrace diversity, a mindset that looks at people coming from other countries as a burden," he added.
British Future's analysis comes ahead of the 75th anniversary of the Windrush generation arriving in Britain.
Named after the Empire Windrush, one of the ships that brought 800 people to the UK from the West Indies in 1948, the Windrush generation were invited to work in Britain due to shortages of key workers following the Second World War.
It is an event that has come to symbolise the start of post-war Commonwealth migration and the multi-ethnic society of Britain today.
In the decades since Windrush, the UK has made significant progress on racial equality, according to seven in 10 people (71 per cent) and 68 per cent of ethnic minorities surveyed.
However, 80 per cent of ethnic minorities and 66 per cent of the public as a whole agreed that the UK needs more action on racial equality in the next 25 years. Black respondents agreed with this most strongly, with 87 per cent feeling the country needs to do more.
Those surveyed said they hoped progress will be made with a broad public approval to achieve net zero racism and discrimination in Britain by the time of the Windrush centenary in 2048.
"It will never be completely eradicated," Shabnam Chaudhri, a former detective superintendent who spoke out against racism and misogyny in the police force, told Eastern Eye.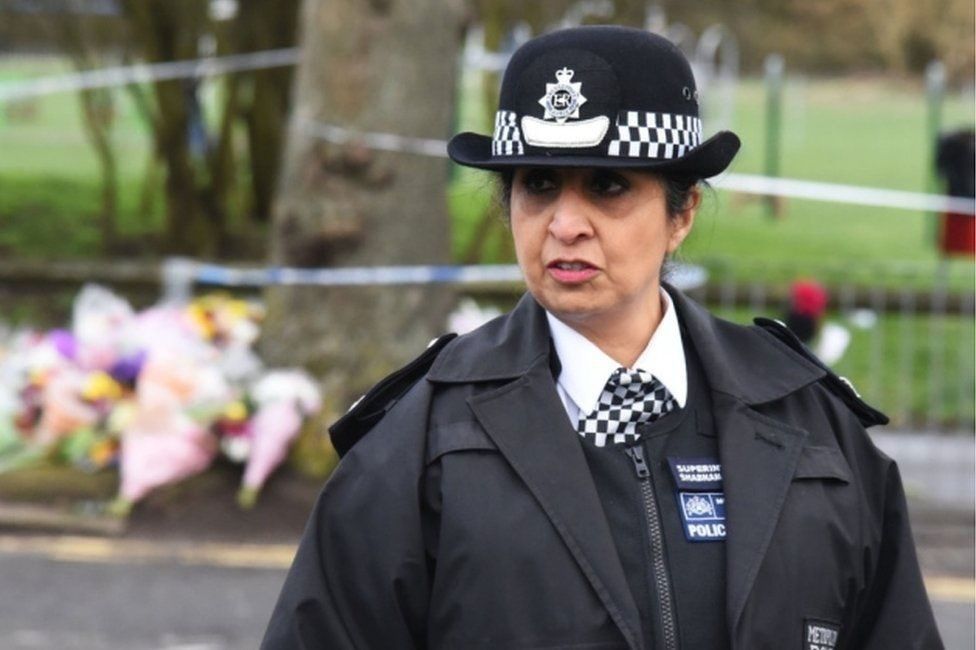 "You can't change people's views that they have had for decades. Generations of families grow up with that kind of mindset, and then pass it on to from generation to generation."
Chaudrie said the way to start making real change was to teach students about the history of multicultural Britain.
Subjects such as Windrush, colonialism and partition are not currently part of the curriculum in UK schools.
"You are taught about the kings and queens of our country, but not the uncomfortable truth about colonialism and how these ethnic minority children sat in those schools. Generations of their families have suffered at the hands of empire," said Chaudrie.
"It must be part of the curriculum. I would have been much happier to have learned about what was going on around the world and how it impacted people of colour and [those from] different backgrounds, as opposed to learning about Mary Queen of Scots and how many wives Henry VIII had.
"I would really have been fascinated to hear and understand different generations and the difficulties they had faced."
She added: "Our ancestors helped build this country. It never gets mentioned that Bangladeshi people, Indian people, Pakistani people, fought wars for the British and we still get marginalised."
More than half of those surveyed (57 per cent) felt that UK political and media debate has become more divisive on questions of race in the last 10 years.
"The rhetoric at the moment with regards to migrants is undermining the very laudable attempt for a net-zero racism," said Nagpaul.
"The public's view on diversity is impacted by political messages and messages in the media. They do play an important part in the way people think.
"At the moment, I believe the rhetoric is negative and gives the idea that people coming from other countries are somehow disadvantaging the UK.
"There needs to be greater responsibility among leaders, among politicians, to be very careful about the language they use if we are to have any hope of achieving net zero racism."
Ensuring a fair chance for people from an ethnic minority background to get a job was seen as a high priority for Asian and black respondents, according to findings in the British Future report.
"From our own work, we have found that nearly 90 per cent of Asian and black people have experienced racism in the workplace. That hasn't changed over the past four years between our surveys," Binna Kandola, co-founder of diversity and inclusion training provider Pearn Kandola, told Eastern Eye.
"What has happened actually is the forms of racism have mutated to become more subtle and indirect. We find that minorities are more likely to identify subtle racist behaviours than white people."
Kandola stressed it was essential that organisations ensured their employees feel comfortable talking about race and equality and not just target ethnic minority staff.
"Last year, all of the attention that was given to Black Lives Matter and racism in the workplace, but it actually led to people feeling no less comfortable talking about racism than they did four years ago," said Kandola.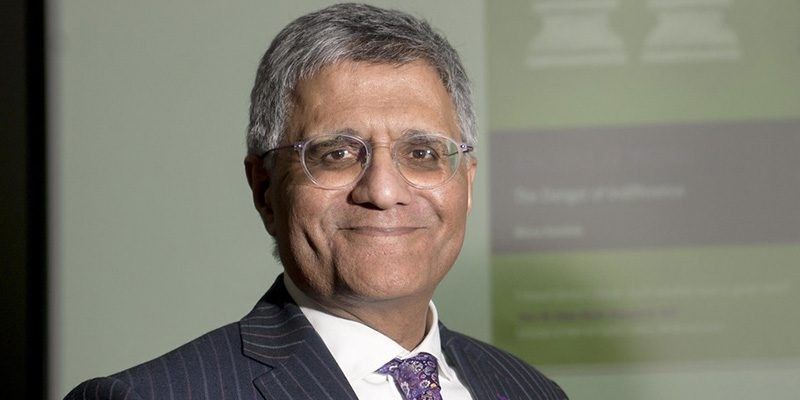 "We've got to find a way of engaging everybody in the conversation where people don't feel judged or harshly criticised or be abused for bringing these topics up.
"The other two pillars on which everything is built are transparency and accountability. When you are advertising jobs, people should be able to find out about it. It's not just going to a select group of people.
"Then the people who are making the decisions need to be held to account for the decisions that they are taking. If you don't end up with a diverse group of candidates being selected, despite having a diverse group of people who had applied, we need to understand how that outcome was achieved and was it fair."
Nagpaul added that research had proved organisations which had greater inclusivity and equal opportunities were more productive.
"We focus far too much sometimes on the idea that ending racism is about ending unfairness for a few. Ending racism is about creating a positive benefit for all, and I don't believe enough people have understood that.
"The evidence is there, workplaces that give proper equal opportunity and proper support to enable the full potential of each individual, are the ones that benefit more widely – it should be a no brainer."
Solicitor Ayesha Vardag broke down boundaries to become the founder of one of the most successful law firms in the country.
She told Eastern Eye that categorising people in "boxes" when it comes to race actually does more harm than good.
"I hate the current categorisation by colour and race that is so popular. It's supposed to be helpful, but it does it in a way that I feel creates divisions," she said.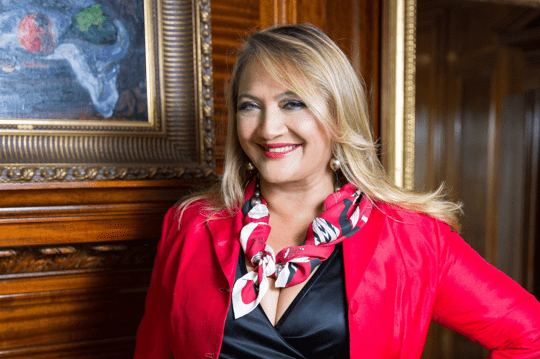 "I find human beings immensely diverse – cognitively, neurologically, creatively, aesthetically, socially, in ability and strength and in all the things one used to call character and personality. So picking colour – which doesn't really mean colour at all, it means some idea of 'race' – picking 'race' as a bracket is just a way of saying that the most important thing about someone is their race.
"One day we'll look at this reporting of race (or indeed of one's sexuality, gender, religion) as an unacceptable intrusion into private information by governments and employers and regulatory bodies, and an inappropriate way of making people differentiate themselves.
"It's good to be proud of one's ethnic heritage. That's beautiful, wonderful, something to share. It's bad getting stuck in boxes, or between boxes, based on race. That's what I feel, from my experience," Vardag said.
Sunder Katwala, the director of British Future and co-author of the report, said: "The Windrush 75th anniversary is an important moment to honour the pioneers of this history.
"It should now be seized as a chance to imagine our future too. Britain has changed for the better in these 75 years, but we must also focus on the progress we still need to see on race.
"Committing now to an ambitious agenda for change in the quarter-century to come would be a fitting legacy."