By:Amit Roy
When Srichand Hinduja first told me that the Indian filmmaker and star, Raj Kapoor, had been a special friend, I was initially a little dubious, but I should have known better, writes Amit Roy.
SP's staff in Bombay (now Mumbai) dug up a black and white photograph of the legendary actor attending Srichand and Madhu's wedding in 1963. SP's parents, Parmanand and Jamuna, and his brother Gopi are also in the picture.
The Hinduja parent company in the UK is called "Sangam Ltd", after Kapoor's 1964 hit film of that name.
SP took Kapoor to Teheran where the star was so popular he nearly caused a riot. He had to be spirited out of one cinema through the back in a prison van.
The businessman had paid £100,000 for the distribution rights of Sangam, and said he sat in the studio with Kapoor and reduced the film's running time of four hours and 15 minutes by about 20 minutes. They also dropped a song.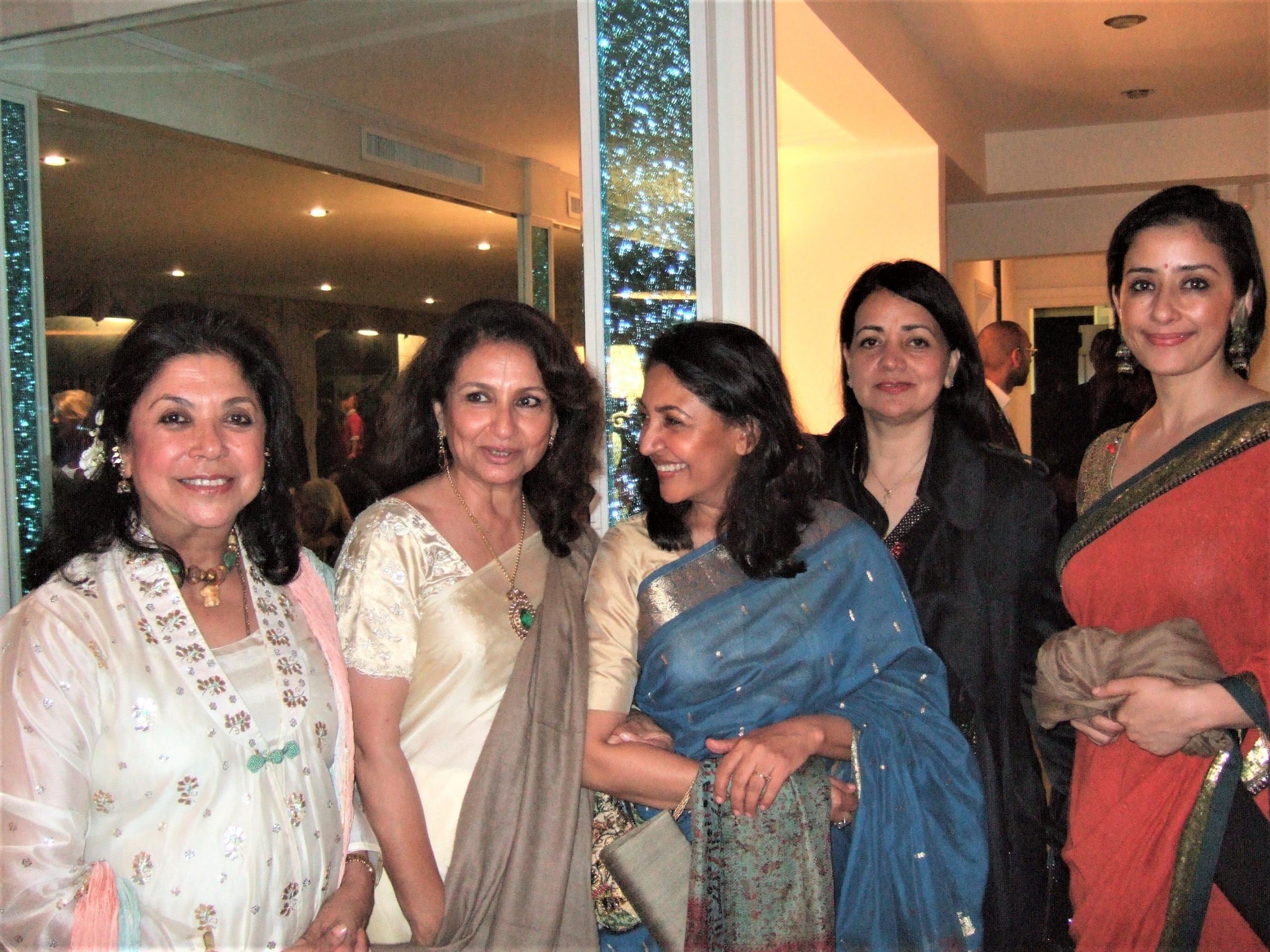 "In the middle of the edit, Raj clutched his head in despair," remembered SP. "Soon, he was holding the left side of his chest as though in pain. 'Sribhai,' he said to me, 'what is going to happen to my film?'
"I turned to him: 'I have invested heavily in this film. You are holding your chest. What should I hold?'"
"In the end, Sangam proved a blockbuster," said SP. "From the start, we were determined that Sangam would be a success. While it was the done thing to release Indian movies in the UK, East Africa, Canada, the Gulf including Dubai, traditional areas where there were Indian communities; Iran, Turkey and Thailand had not been tried out. Russians knew [as much] about Jawaharlal Nehru as they did about their own leaders, but about Raj Kapoor they were crazy. He was a very creative person, totally committed to his art.
"After the editing, a film was either subtitled or dubbed – into Persian, for example – and we were involved in preparing all the posters and the publicity material for Sangam. We were the first, I believe, to dub in Farsi. In one cinema alone in Teheran, Sangam ran for a record 14 months."
SP said: "It is worth going back to 1957 when we decided we would enter the film business. We did so with a black and white film, Raj Kapoor's Shree 420. We noticed that to enjoy his films, it was not necessary to know Hindi.
"It was our eldest brother, Girdhar, who was based in Iran in the 1950s, who came up with the idea of promoting Indian films in that country. 'Yes, I will fly to Iran,' the actor promised. 'We will go to the premiere.'
"But it proved very difficult getting him to Teheran. He missed the first flight, so I had to arrange another. That evening at the triumphant premiere of Shree 420 in Teheran, Raj Kapoor was very much the dazzling star, handsome in a suit and red tie. As he stepped on to the platform, the crowd – predominantly women – started screaming. The noise was incredible and then there was a surge as several women smothered him with kisses."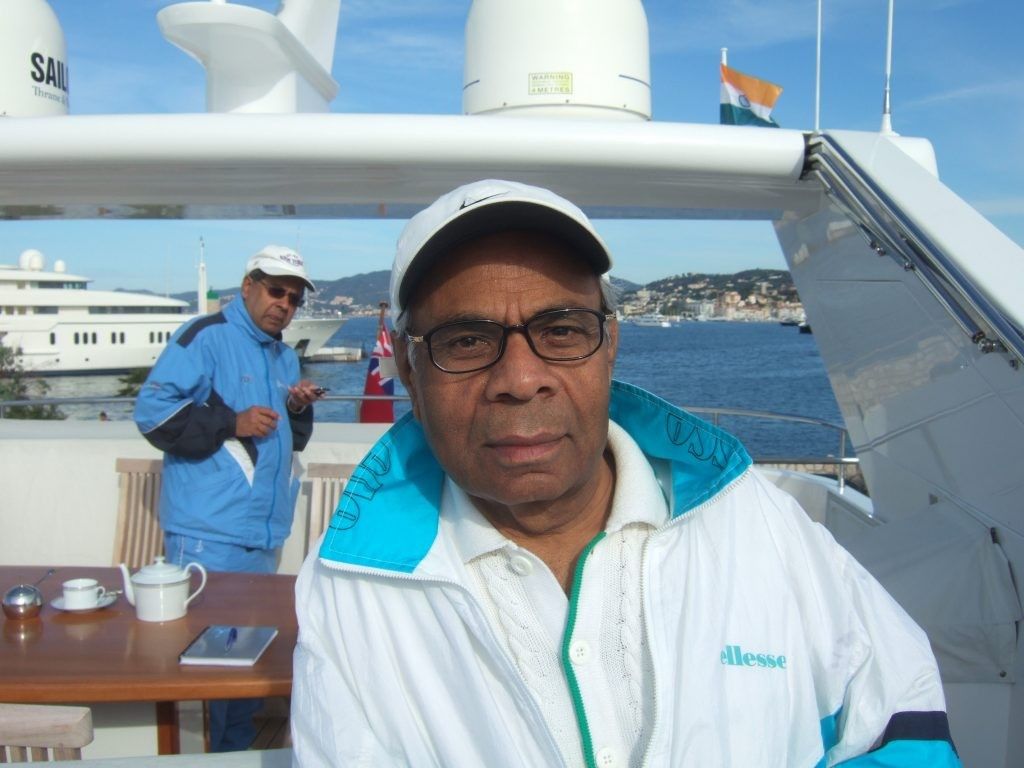 SP listed the giants of Hindi cinema that he got to know:
"Mehboob Khan, Homi Wadia, V Shantaram, GP Sippy, BR Chopra. I bought films from them, I promoted the products all over the world. All the Indian movies from 1957 to 1984 were financed and exported by us."
SP added: "Our involvement with films has also meant a close association with Cannes, the world's most important film festival. Over the past three decades or so, hardly a year has passed when I or one of my brothers have not been in Cannes, where we have a home, Villa Paradisque, during the film festival.
"In 2002, when Sanjay Leela Bhansali brought Devdas for an official screening at the Grand Lumière in Cannes, we entertained cast members, including Aishwarya Rai, at home.
"The following year we gave a party in honour of Aishwarya who was this time on the Cannes jury. Most other jury members came, too, for the card said the dinner was for 'Ms Aishwarya Rai, former Miss World, Bollywood's heart-throb and a member of the Cannes Festival Jury'.
"In 2008, we hosted a lunch for Dev Anand when his Guide was screened in the section known as Cannes Classics. The festival was in its 61st year, Dev Anand in his 84th and 43 years had passed since the lead actor's younger brother, Vijay Anand, had written and directed one of the most popular Hindi films of all time.
"With my brother, Prakash, who had come over from Geneva, standing by my side, I was happy to remind our guests, 'We distributed all of Devsaab's movies, including Baazi, Jewel Thief and Guide, overseas.'
"In 2009, Prakash presided over the party when Sharmila Tagore was on the main jury. Sir Ben Kingsley came over to promote Teen Patti in which he starred opposite Amitabh Bachchan – the film was produced by Ambika, the daughter of Ashok, my youngest brother who lives in Mumbai.
"Our 2002 party was also for members of Raj Kapoor's family. Led by his son Randhir, they had come for a retrospective of Raj Kapoor's classics screened in Cannes that year. He was described in the festival literature as 'the Prince of Bollywood'.
"In a tribute note, the distinguished French cinema critic Pierre Riscient wrote that the three Raj Kapoor films which were being screened during the retrospective – Aag, Barsaat and Awaara – would 'delight any filmgoer who is young in heart and mind'. The songs were described as 'the ultimate, incandescent expression of passion, joy and happiness'.
"Raj Kapoor himself was hailed as a 'producer, director, actor, editor, musician, storyteller and, above all, one of the forefathers of the Indian film industry all rolled into one'.
"On that magical night, I remembered a good friend, that flight to Teheran and the premiere of Shree 420.