By:ASJAD NAZIR
THERE perhaps isn't anyone in India delivering the variety of roles Anil Kapoor is doing right now. The heavily in-demand actor is taking on diverse projects in a wide array of genres and continuing to cross new frontiers, despite a frontline career that has lasted 40 years.
The Bollywood legend continues his impressive run with a lead role in the Indian adaptation of multiaward-winning British drama series The Night Manager, which itself was based on a best-selling 1993 John le Carré novel.
The intriguing new version of The Night Manager, available now on streaming site Hotstar, sees him take on the villainous role originally played by Hugh Laurie, in the twist-laden story of an undercover operation to bring down a major international arms dealer.
Having spent most of his career playing a good guy, he enjoyed taking on the role of suave criminal Shailendra Rungta and was his usual charming self when Eastern Eye caught up with him.
The movie icon spoke fondly about his second web series after 24 and the villainous role he plays in it, un-predictability, audience connection, importance of owning an adaptation, and why this is perhaps the most exciting phase of his career.
With the incredibly wide variety of roles that you have been playing, would you say this is the most exciting phase of your career?
I think so. I've been very, very fortunate to have been working with some really fine filmmakers, producers, actors and on great projects like The Night Manager. So, it is definitely the most exciting phase of my career.
What's the secret behind you being so unstoppable?
I think it's me. Thank you so much for calling me unstoppable. I've just been fortunate and blessed to be surrounded by good technicians, directors, writers, and actors. All of them great. I made the right choices, worked hard, and given the best to my capacity. I think those are the reasons. I would say that's my secret, if you can call it that.
You have become really unpredictable. How are you selecting your projects?
That has always been the case from the time I started, you know. In the early stages of my career, if I would do an action film, I would come out with something completely opposite next. If I did a comedy, I would do something romantic and vice versa. I think I make choices for myself, keeping what the audience expects out of actors in mind.
Tell us more about that ability to read the audience?
I have been with audiences, in theatres and seen the reactions of cinema goers. When an actor does the same thing again, and again, they can stagnate, and audiences get a little bored. So, I think it's better to keep being unpredictable with your choices. And that's what I've done with The Night Manager. It is a choice I made, which is out of my safe zone. I don't think anything could have been more unpredictable for the audience than to see me playing the worst man in the world.
What specifically made you want to be part of The Night Manager?
It is a great book written by the great John le Carré. The book and show adaptation were both absolutely terrific. When the Indian adaptation came to me, it was equally good, and to a certain extent better, in some scenes and certain portions of the show, which I felt were extremely well adapted. Some fresh twists have been added, which for me became very exciting. Of course, I love my character Shailendra Rungta, which was originally the (Hugh Laurie) Roper role. That's one of the reasons I jumped into this. When the opportunity came, I grabbed it with both hands.
This character is arguably the strongest in The Night Manager. Tell us more about your role?
I play an extremely evil person. The worst man in the world. But there is a charming side to him, and somewhere he's quite unpredictable. He can see constantly what is going on – sometimes he trusts people and other times he knows there are moles, and those trying to betray him. He somehow knows that his end is coming close, for whatever he has done in the past. But he just wants to get into it and enjoy this game, and find ways to make his life exciting until the very end.
As an actor, you must have enjoyed the great writing you were given?
That's what is exciting about my character and The Night Manager. The screenplay is fantastic, and the lines are beautifully written. The writing is so extraordinary that it became equally challenging for me to do it. As you know, when a challenge is thrown at me, I embrace it. Of course, I go through anxiety, nervousness, insecurities, but that makes you work harder. That happened when I read about Shailendra Rungta and thought, will I be able to pull it off? I worked extra hard to put in all I could to bring this great character to life.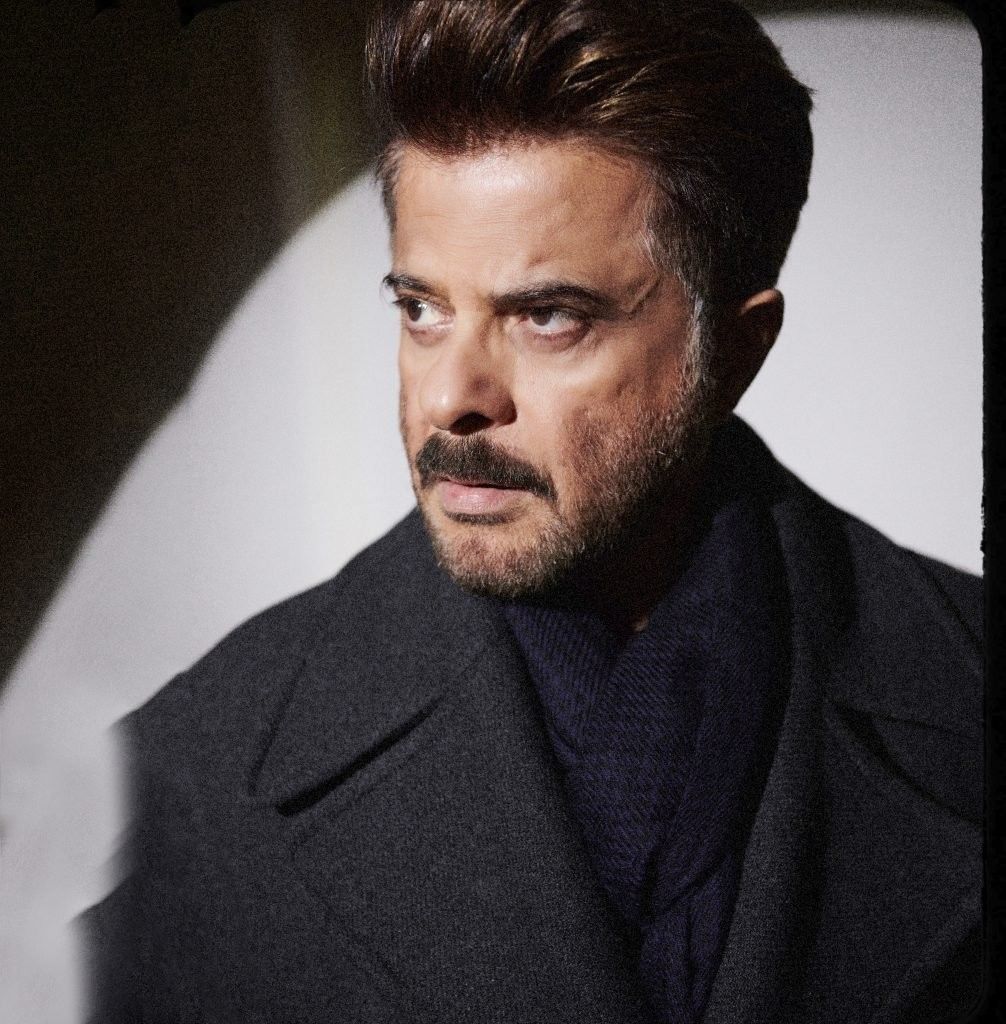 You do a lot of things in The Night Manager that you previously haven't done in your distinguished career. What were the other challenges with this multi-layered role?
There were certain sports and skills I had to master for the role. I also had to transform myself physically, with weight loss, my hair changing, clothes and entire look. I also had to learn how to play golf and an old Egyptian game. I had to master various skills to make it look natural and real. So, these are the small things that I had to do.
How does the Indian remake of The Night Manager compare to the original British drama series?
I wouldn't call it a remake, but an adaptation. We have definitely been very, conscious of making it our own. The writing in the (original) show and book is so fantastic, we didn't want to make it exactly the same. We had to make it more suited to all the new cast playing these characters, because all actors and actresses are different. So, the characters and environment are completely different to the original. This show is basically based in Asia, and this part of the world. So, we had to make it more suited to these kinds of people, the countries and how they are.
We are used to seeing you as the hero, but here you are playing the opposite with this villain…
I had to be evil and charming, together, which is not that easy. For me, with my body of work and the kind of image I have had most of my career, including (drama series) 24, I've played the good guy, who is with the law and morally correct. This is completely opposite to what I've done in all my other films and the characters I have played.
You did a lot of research for this role. Is the villain based on a real person?
There are arms dealers out there, but no one who is famous or popular. I've heard there are quite a few arms dealers. I did research internationally and they are sophisticated, classy businessmen, who deal in arms. There have been certain politicians and ex-army people, who have been involved in these kinds of shady deals, but nothing really has come out, or any evidence. So, it became very tricky for me to do, but I had to put my imagination and relied on the wonderfully written words.
Like 24, you have made The Night Manager character your own. How important was that to you?
That's obviously been my endeavour, always, whatever character I play. Whether it is based on a book, an adaptation of an international show, a remake of a South Indian film or an original idea pitched to me, I always try to make it my own. And that's what I did. The same happened in (my previous drama series) 24, when I had to portray Jack Bauer and make him Jai Singh Rathod. Every personality of a human being is different. If you see Hugh Laurie as Roper and me as Shailendra Rungta, we both look completely totally opposite to each other. We both look unique.
You are known for being a big movie star, but it seems like you enjoyed doing a web series for the second time…
I've done a lot of mainstream commercial cinema, and yes people have mostly seen me in films. After 24, this is my second outing in something like this, but Shailendra Rungta is totally different to my Jack Bauer-inspired 24 character and I enjoyed that challenge. I went from playing a good guy, to the worst man in the world, who is chilling, but also a family man. Charming, but definitely doing things which he should not. So, I felt I had to do something like this show, which has come to me at the right time after 24.
Your favourite moment in the show?
I enjoyed the cat and mouse scenes. These are my favourite moments in The Night Manager.
What about behind the scenes?
Off set, it is all the places, cities, and countries I visited during the making of this show, like meeting new people in Sri Lanka and having the local cuisine, which was wonderful. We travelled to Jaisalmer and had fantastic Rajasthani food. In Shimla, we shot in the Wildflower Hall, which is one of the most beautiful hotels in the world. I just loved shooting there. We shot at certain places in the outskirts of Mumbai, which were fantastic – I have been in this business for more than 40 years and not shot in those areas. So, all the locations that you see in The Night Manager are ones we have never ever seen in any of the shows, films, or TV.
The Night Manager is available on Hotstar now