By:ASJAD NAZIR
THE south Asian movie that was most adored by the international film festival circuit in 2022 was Joyland.
Although the path-breaking drama did not receive an Academy Award nomination, it became the first Pakistani movie in history to be shortlisted for an international feature Oscar. But more importantly, it expanded the horizons of cinema in that country by tackling a taboo topic sensitively and broke ground all over the world, including at the Cannes film festival where it won major awards. Perhaps the most remarkable aspect of the powerful drama about a Muslim man from a conservative family falling in love with a transgender dancer, was that it was made by first-time feature film director Saim Sadiq. His award-winning release, which is in UK cinemas now, recently became a blockbuster hit in France and is generating great interest globally with cross-cultural audiences. Eastern Eye caught up with the hot-right-now writer-director to talk about his masterpiece Joyland, and the remarkable journey he has been on with it.
What first inspired Joyland?
Joyland was inspired by a host of experiences I had growing up as a child, teenager, and adult man in Pakistan. I was sort of facing issues of identity and masculinity, being questioned, and not finding a space for myself in the typical conventional patriarchal society – that frustration and watching people around me feeling the same way, whether they were women in my family, friends, or trans people. What sort of bound us together was this shared resilience we had to adopt to be able to survive in a patriarchy. That's probably been the driving force behind Joyland.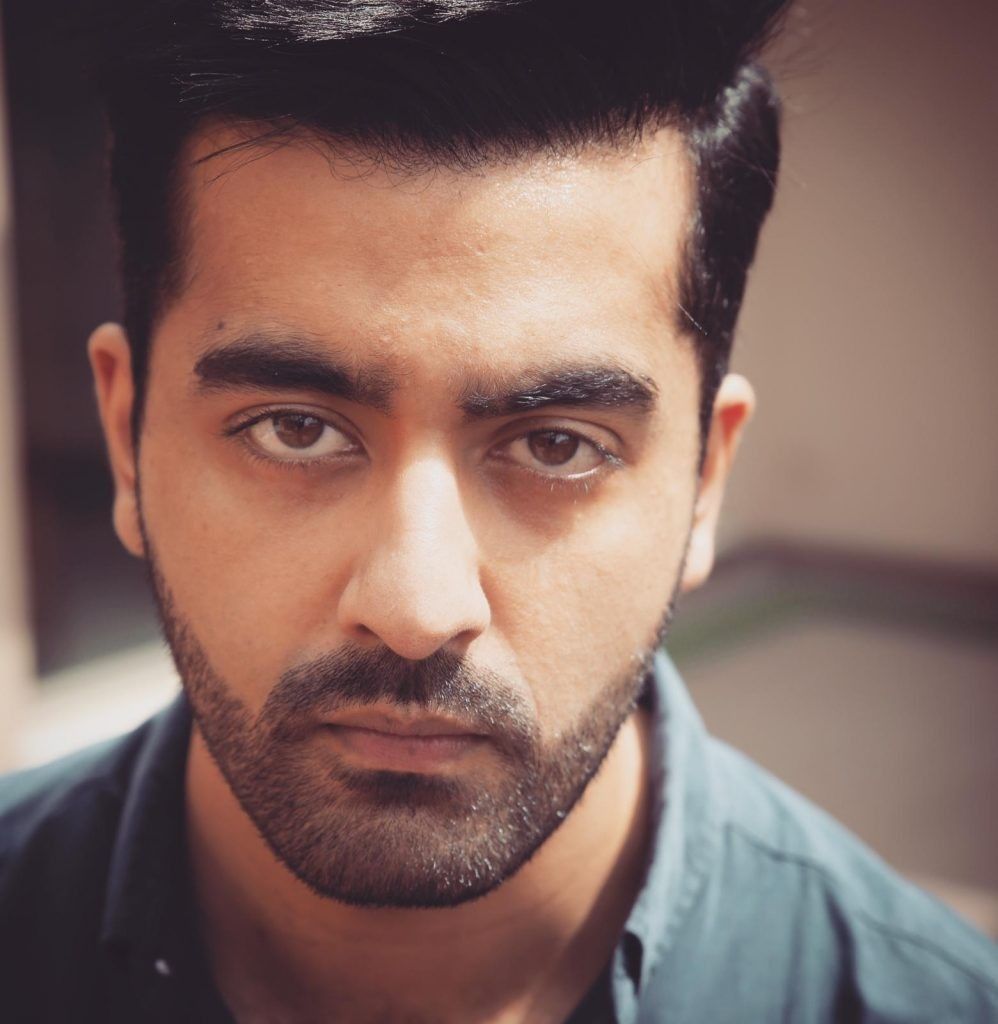 Tell us about the film?
Joyland is a story about the very patriarchal Rana family in the heart of old Lahore. It primarily follows the youngest son, Haider, who secretly joins an erotic dance theatre and falls in love with trans dancer Biba. And how that impossible love story sort of illuminates desires that are hidden – obviously not just in Haider and Biba, but also the entire family. How this slow sort of yearning for rebellion may or may not happen.
What made you want to attempt such a taboo subject?
I didn't look at it as a taboo or non-taboo subject. I was approaching it from the place of the characters. I was very interested in them, and they came to me in a very clear way from the beginning, whether it was Mumtaz or Biba.
Tell us more about that?
I was just following their story and trying to explore their truth in as honest and dignified a way as possible. I didn't attempt it because it was taboo or not. That wasn't my approach towards making the film at all. It's taboo for the rest of the world, but for me, these are things I think about all the time.
How much of a challenge was it to make a film like this in Pakistan?
Making the film wasn't a challenge, the casting was. Like when casting Haider's character, we had a lot of trouble because it was not the quintessential male character that one is used to. It didn't have that kind of machismo or bravado that male actors are usually familiar with as protagonists. So it became a big challenge to not just find an actor in Pakistan who would agree to do a part like this – which seriously questions his masculinity – but also someone who was worthy enough because it's a very complex character. I'm so glad to have found Ali Junejo who I think is incredible.
What about filming?
Apart from that, honestly speaking, production was really a breeze and went super smoothly. I think Lahore doesn't get to have many film shoots, so the whole crew, and also just generally people and places where we shot, were just so welcoming and warm. The problems sort of happened after the film was made.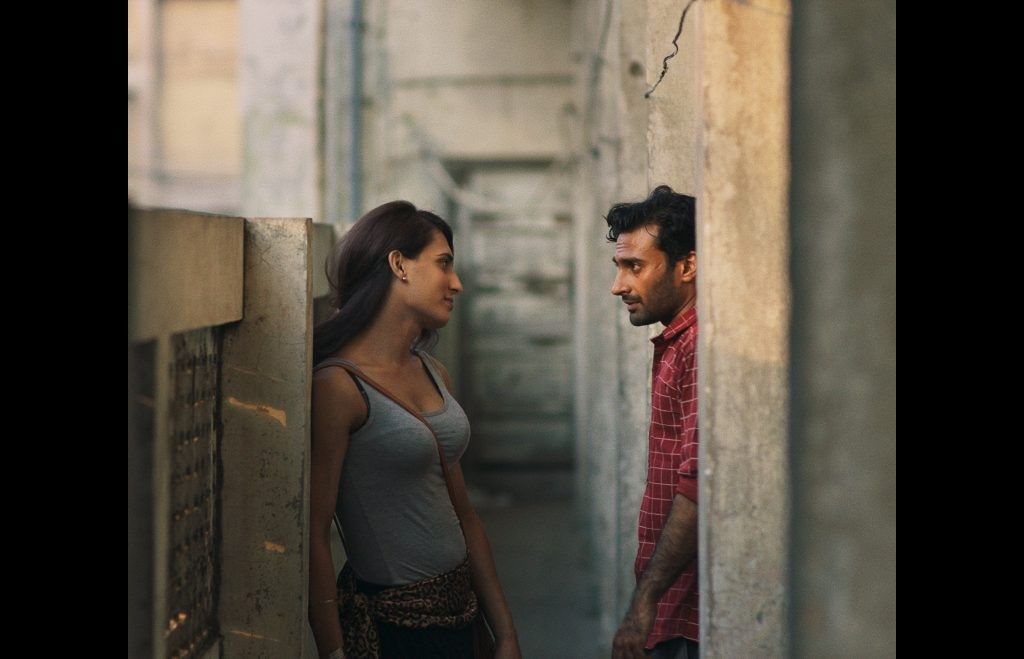 Have you been surprised by the massive impact Joyland has made globally?
Yes, I have been surprised. I didn't expect any kind of impact, frankly speaking. As a first-time filmmaker, you're thinking it [shooting the movie] would end and the film would be finished. And I would watch it once, and that's the end of the story. That's like, the happy ending, you know? I didn't think Joyland would do all it has done and have any kind of impact. So yeah, it's been very, very surprising for me. The fact it's being released globally, and in such a massive way, is just really humbling. I'm grateful for the whole experience the film has given me.
How did it feel to win awards at a huge festival like Cannes?
It felt great, except that I had Covid when I won the awards. I was very, very unwell and had a very high fever. I didn't know I had Covid – I tested negative so believed I did not have it. So not only did I have the virus, but everybody was hugging me after we won, and I was giving it to a lot of people. But in hindsight, it felt great.
What was it like being shortlisted for the international feature Oscar?
It was amazing and one of the most surprising things that happened. Everybody around me believed that could happen, but I really didn't. Still, I was happy for our country. It's really an international category for every country. It wasn't like I was shortlisted, but Pakistan was.
This was after the film was initially banned in Pakistan…
It was a heartening thing because this film had such a tumultuous relationship with the country, but it was still the one that got Pakistan one step ahead into the Oscars race. Even though we didn't get nominated, at least Joyland kind of opened one door. It was one of the 15 big films of the year.
Which of the film's achievements meant most to you?
All of them. I wouldn't want to say a particular one, but just getting into Cannes, the Oscar shortlist, getting into the Sundance festival, and everything. One that meant a lot to me recently was the response in France. Having more than 100,000 people show up to watch a film in the Urdu language in French cinema theatres is really incredible, and probably the most surprising of all the film's achievements.
The success of Joyland in France has really been remarkable. Tell us a little more about it?
To get accolades and awards is at least still within the realm of possibility. But what happened with the film at the box office in France was almost out of the realm of possibility for us because a film like this doesn't usually do these kinds of numbers, especially post-pandemic in theatres, let alone in France. It just restored my faith in not just Joyland, but generally in cinema that people will watch all kinds of movies if you make them honestly enough.
Joyland will be in UK cinemas from Friday (24). Who are you hoping will connect with this film?
I think films are meant for everyone. I believe anybody can likely find at least one character to be able to relate to, whether it's based on your gender identity, age, or many other things a person experiences, no matter where you come from, what your gender, age, religion, or sexuality is. But even if you're not able to relate to any of the characters, it's a movie. I think we, as audiences, can and should have empathy for characters who are not like us. Relatability is not the only form of engagement with a film. Yeah, that's why we like Jurassic Park – we don't relate to anything, but we love it.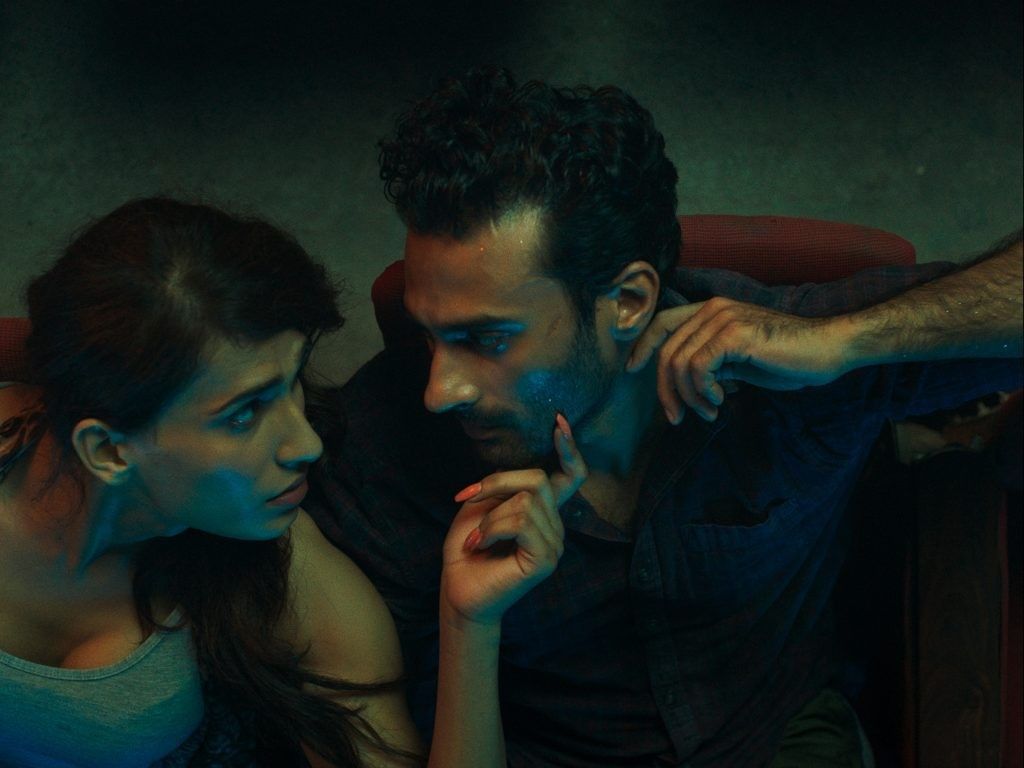 What inspires you as a filmmaker?
People. I'm just genuinely interested in people around me, whether it's my friends or strangers. I like watching people and eavesdropping on their conversations. I like talking to them about everything. Most things I think or write about come from those sorts of conversations or looking at people existing in a crazy world and trying to make sense of it.
What can we expect next from you?
I haven't actively started working on my stuff yet. I'm co-writing a script with Jasmin Tenucci, the editor on Joyland – she's a a creative collaborator of mine – for her to direct. I'm also going to be working on my own stuff soon enough.
Finally, why should we watch Joyland?
You should watch it because it's a great mix of a film that will hopefully show you a new world and yet you'll be able to find a lot of emotional truths that will resonate with you. It's also rather engaging and entertaining. It will be a good time at the movies for the most part, and then you'll hopefully walk back home afterwards with some new thoughts and new things in your heart in relation to these characters. You won't walk back home alone with an empty heart. Hopefully, you'll take some of the film with you.
Joyland is in cinemas now.