She may have starred in blockbuster cop films Rowdy Rathore and the Dabangg franchise, but Sonakshi Sinha never got to put on the police uniform. That has all changed with newly released Amazon Prime series Dahaad.
The crime mystery thriller created by filmmakers Reema Kagti and Zoya Akhtar sees her play a tough policewoman on the trail of a devious killer. The eight-part drama has gained rave reviews and introduced a new kind of female hero.
Eastern Eye recently met the actress at Mumbai's JW Marriot Hotel to discuss her role in the crime thriller, and preparations she did for the challenging character.
She also revealed her excitement at Dahaad premiering at the Berlin international film festival and joys of working with a female-led crew.
Dahaad looks very realistic and raw. What can you tell us about your never-seen-before avatar of a fearless cop in it?
I consider myself really lucky that Reema (Kagti) and Zoya (Akhtar) thought of me to play this character. It's a very powerful role. Anjali Bhaati is a strong and stubborn woman. She is a go-getter manoeuvring herself in a man's world. She can take care of herself and is not dependent on anyone. These are the attributes, I think, every woman inspires to have, you know, to just be strong and power through any situation.
What did you like about your character in particular?
For me, it was a very inspiring character to play. When the team narrated the script, I didn't think twice before saying yes to playing this role because I felt it was what I needed to really shake things up. This is the character I had been waiting for. When I read about it and saw the kind of person she is, and situations she goes through, you do feel invested in the character, and connected to it. But at no point did I ever feel sorry for her because I felt she was doing fine. She was handling everything in such a proper, straight way that I only felt inspired by her. So yeah, this is a dream role for anyone.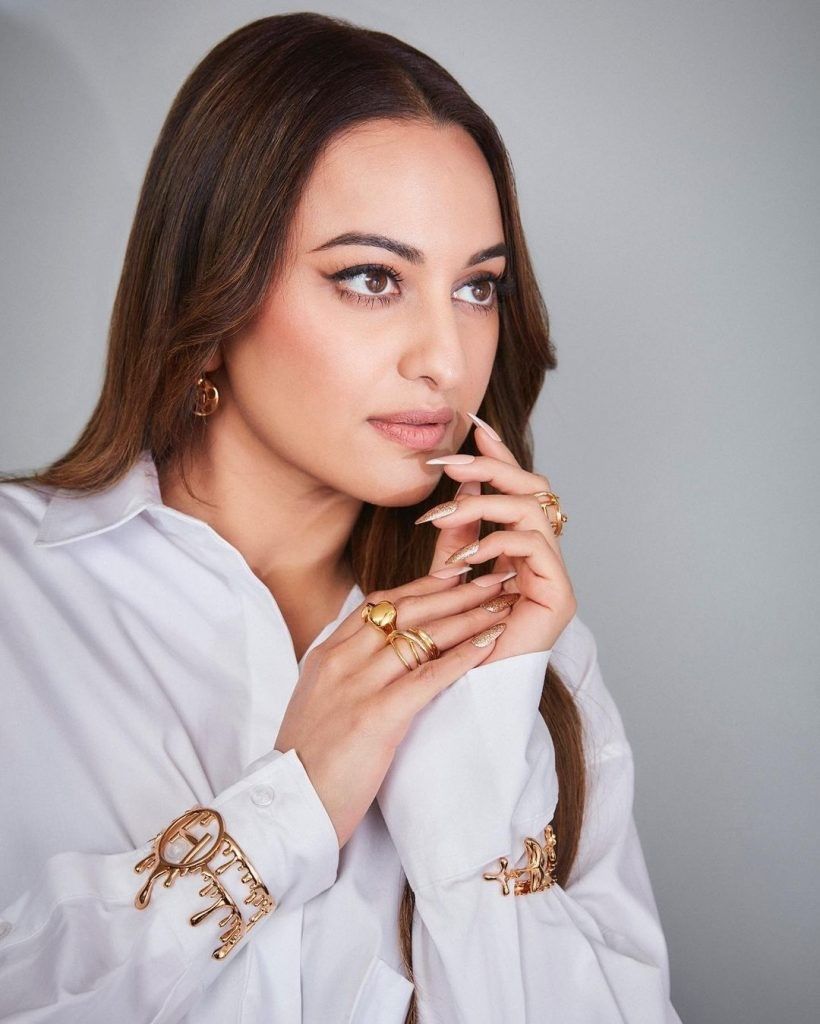 Did you interact with real-life cops as part of your preparation?
We actually met quite a few people. I met a lot of lady officers while we were shooting. We made sure to do the salute correctly, interact with them, see their mannerisms, see how they speak, and hear about their experiences. In fact, my co-star Gulshan Devaiah made friends with one of the lady cops as well. She had lots of great insight to give. I think it's very exciting for me as an actor when I play a character and learn something new. So, for this, I learned a lot of new things.
You speak a new dialect also…
Yes, in fact, the dialect that hear, we all did a diction workshop to grasp it well. We had a coach who taught us how to speak in that particular accent. I also learned how to ride a bike and trained in judo for a couple of months for this role. I think it was very exciting, refreshing, and new for me as an actor to be able to do all these things.
There is a scene in the trailer where a few people address you as Lady Singham. Do you mind if they call you that in real life?
If they call me that I am fine with it, but the actual problem arises when they start teasing a lady police officer. Just because you are seeing a woman in a uniform, you are saying so but if you see a male police officer, you would be scared. So, when will people learn to respect a woman who is doing her job? Anyway, she has so many battles to fight. I am the only lady officer in the entire police station and to make your voice heard, to be seen, to be heard in a man's world like that is anyway difficult for a woman.
But your character is a fighter…
People make sure that she doesn't progress, but she fights it all and moves forward because she is a stubborn girl and knows what she wants. She knows how to get it. If they call me Lady Singham, I will enjoy it but don't say that to an officer. You will get one tight slap (laughs).
Dahaad is the first Indian web series to premiere at the Berlin international film festival. Do you think this gives an extra push to your show?
Yeah, it was very exciting. It's the first time I have ever been to a film festival. I was so glad that it was with a project and a team like this. I mean the reaction we got was stupendous. People who saw the first few episodes were like, 'When can we see the rest? I need to know what happens next.' I was like, 'Wow, they are getting it. They are getting the cultural references and a world that is so far from theirs.' However, this show is so deeprooted in India and its output is very global. It really will thrill you.
The character navigates through a man's world. How do you resonate with the journey of Anjali Bhaati?
I think somewhere we will all resonate with her because as a woman, even at the smallest level, somewhere we must have been told that we are not good enough. Sometimes people make you feel that, 'oh just because you are not a man, you might not be able to do this'. They might not send you anywhere, or if there arises a situation where you will have to work late at night, they might say that you go home, and someone else might do it for you. Anjali doesn't take that crap from anyone; she is that kind of a person. I feel it's very inspiring to be able to do that. You have to be very strong-willed from within. I hope Anjali inspires lots of women out there to not take crap from anyone.
Was it a conscious effort from you and the creators to make sure that your character stays real?
I think the beauty of the way Zoya and Reema write is that they try to keep it very real, and unfiltered in a way. Like I said, because it's so real, the reactions are very real. So even if she does realise something, and has those small personal triumphs, it won't be shown in a filmy way. That is now the technique of making this particular project and I really loved it. It was so refreshing because it comes from a very different school of cinema that I have been a part of.
Could you tell us more about that?
I have been a part of films where everything is over the top. I am all decked up and have put on makeup and my hair is flying. And here I am told to remove the makeup. Reema used to personally check whether I am wearing lipstick and if at all, she used to wipe it off with the help of a tissue because she wanted a real portrayal and for me, it was so liberating.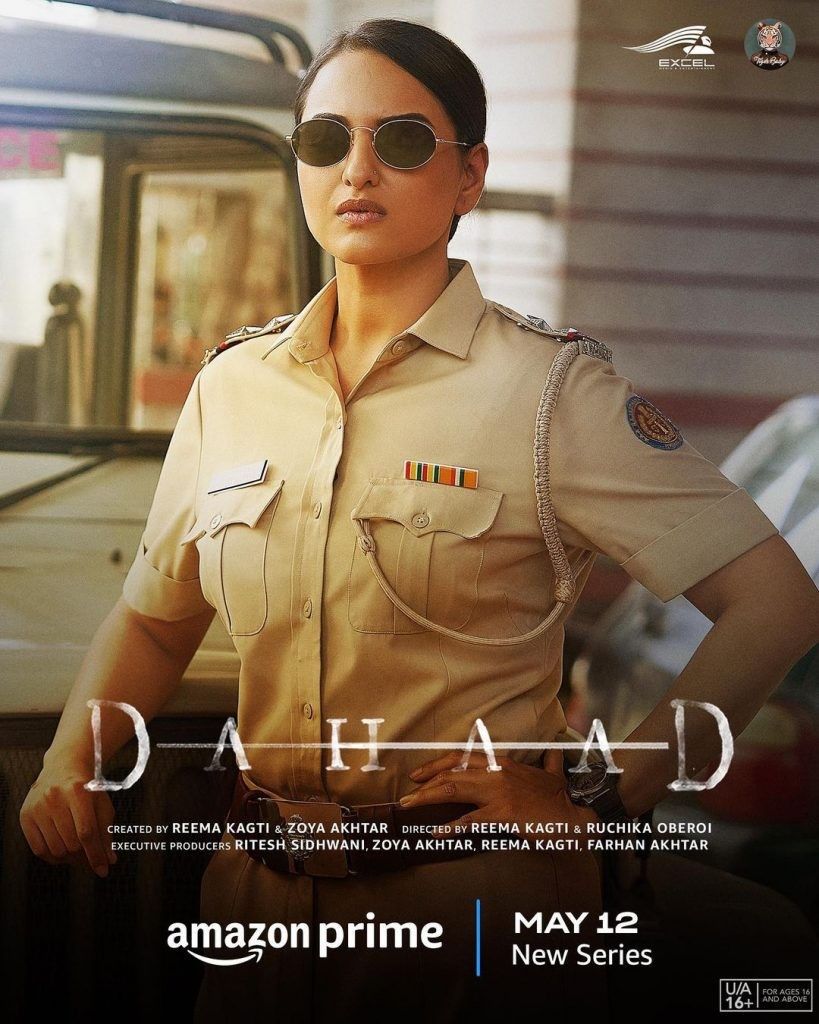 That must have helped you immensely as an actress…
That must have helped you immensely as an actress… Yes, because then there is no façade. Then you are not actually thinking about it and just about the character you are playing. Then I am Anjali Bhaati, and to hell with make-up. It is what it is. So that just gave me so much freedom and liberty as an actor to play the character with everything that I have. I really enjoyed it and am glad they have taken this approach to making the series.
Since you are from the entertainment industry, where physical and mental fitness is important. What did you do in that regard?
In terms of workouts, I try to be as active as I can about four to five times a week. I do 10,000 steps minimum a day. I believe in moderation; we should not kill what our heart longs for. So, we should eat in moderation and work out in moderation. If you are not happy doing this, then it affects you mentally and I want to be happy. So, everything in moderation. Balance is key.
You have played the characters where the cops are around you. Now you are playing a cop yourself, what kind of difference did you find?
It's great. I was like why didn't I do it before? As I said, I was just waiting for this role. It's very empowering for me as an actor, as a woman. So yeah, better late than never.
In the show, you are the only female cop, but on set there were so many women working. How is a project with so many women working on it, different from one headed by men?
It is super smooth. I believe women can do anything they set their minds to. This is probably one of the best, most smooth-sailing, smooth-running sets I have been on. I think a woman is anyway conditioned from a very young age to handle many things at one time. So, I think when they are all put together on one set, they make sure that it's running absolutely smoothly. So, it was a wonderful experience.
What is the experience of working with a female director?
I loved to work with female directors because it brings such a different perspective. Their approach is only very different. The way they think is very different and I enjoy that. You get to learn a lot and they bring a certain sensitivity. I really enjoy things that are out of the line of normal. So, it's very refreshing, and very new as an actor to be able to do that. So, I really enjoyed working on this particular set.
Dahaad is streaming on Amazon Prime now