An amazing all-round ability has seen Ammy Virk balance a music and movie career like a boss.
Having started off as a chart-topping singer, the popular star has acted in a string of successful Punjabi films and is also a producer. Entertaining audiences with hit songs, live shows and marvellous movies has gained him a huge global fan base.
The action-packed journey has led him towards arguably his most interesting movie yet with Maurh, which will be in cinemas on Friday (9).
The historical biopic sees him take on the title role of Jeona Maurh, an honest man pushed onto the wrong side of the law and who became a Robin Hood figure in the early 20th century. The movie is part of an exciting new phase, which will see him deliver his first big arena tour in the UK later this year.
Eastern Eye caught up with the hot right now star to discuss his journey, new film, future hopes, and unexpected passion away from work.
What was your first love, music or acting?
My first love was definitely music. My mother spotted my potential and encouraged me to sing. Her faith prompted me to pursue a career in music and record my first song in 2010. People began to know me because of my music and that enabled me to act in my first film in 2015. Music started this wonderful journey I have been on and it remains my first love.
Did you ever imagine making such a big impact all over the world?
No, I never imagined it and didn't even think about it. I was doing a medical degree in college, so the thought of any name or fame didn't cross my mind. I guess it was destiny. I firmly believe success is something you can't achieve on your own. God has given me what I have today.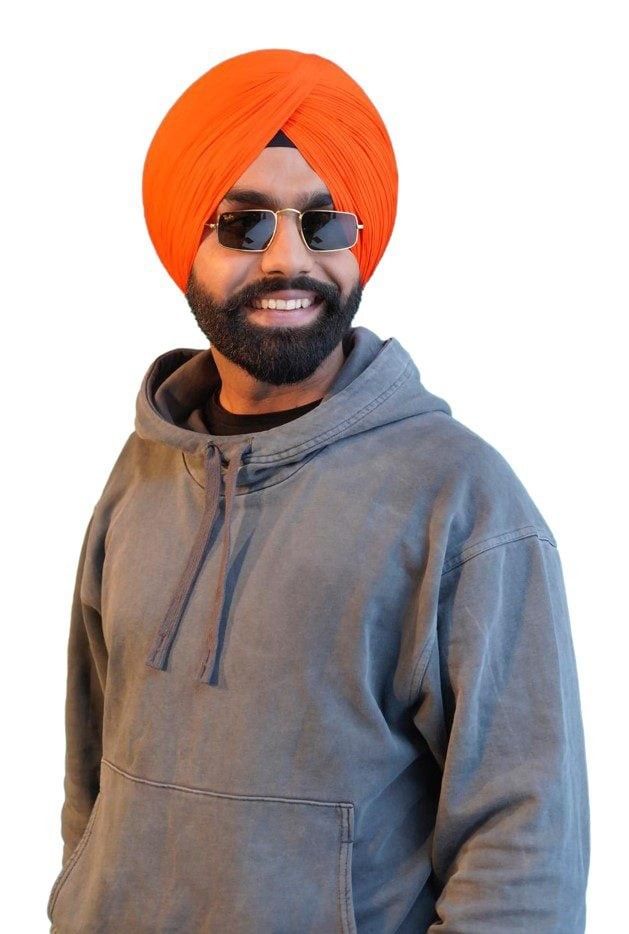 What does a movie need to have for you to say yes?
The most important element is always the script. It needs to have something that grabs me. After that, I look at other elements like the director and production house. But the script is most improtant. That is the case for every actor. You devote a lot of time to a project, so it has to be something you connect with.
What did you like the most about your new film Maurh?
I liked that it was based on a real life historical figure from Punjab. He was like the Punjabi Robin Hood; he robbed the rich and gave to the poor. I found that fascinating. I had already acted in quite a few comedy films in Punjabi, so wanted to do something different. Maurh gave me the opportunity to do that.
Tell us about the film?
The film is basically a biopic based around 1910. Apart from having an interesting story of a man pushed onto the wrong side of the law, who uses that to help the disadvantaged, the film also has action, drama, romance, and lots of emotions. There's also a positive message. It is based on the story of someone who is very well known in Punjab.
What was the biggest challenge of playing this character?
(Laughs) The biggest challenge was definitely horse-riding and making it look convincing. I had done it in my childhood but needed to reconnect with it and make it look professional. Once you have mastered horse-riding then you have to make it hit the mark in front of the camera. It's not a motorbike or car you can automatically make it go where you want. It's an animal, so sometimes does what it wants, which became time consuming. Every actor who rides a horse in a movie faces the same challenge.
Is it fair to say that this is new territory for you as an actor?
I have never played a character like this before. This is my first action film. So far most of my films have been comedies, but this is a completely different space.
What is your favourite moment in Maurh?
The whole film is my favourite. If I had to choose, there is a scene where the hero challenges the villain and promises to finish him on a certain date. That was a very impactful scene.
Are there any nerves before the release of your movie?
I don't get nervous before the release of a film. Actually, the nerves are usually there just before I start shooting for a film because that is when I am trying to get hold of the character. Once the film is made and ready for release, it is no longer in your hands and its destiny is with the audiences.
Did you ever imagine becoming such a good actor?
I started off as a singer and didn't even think about acting, let alone becoming good at it. I have always just believed in trying your best at whatever you do, whether that is singing, acting or something else.
So, I've just tried my best and worked hard. Just like a doctor, or police officer working their way up to a senior position, I am doing the same. I am slowly working my way up and still have a long way to go.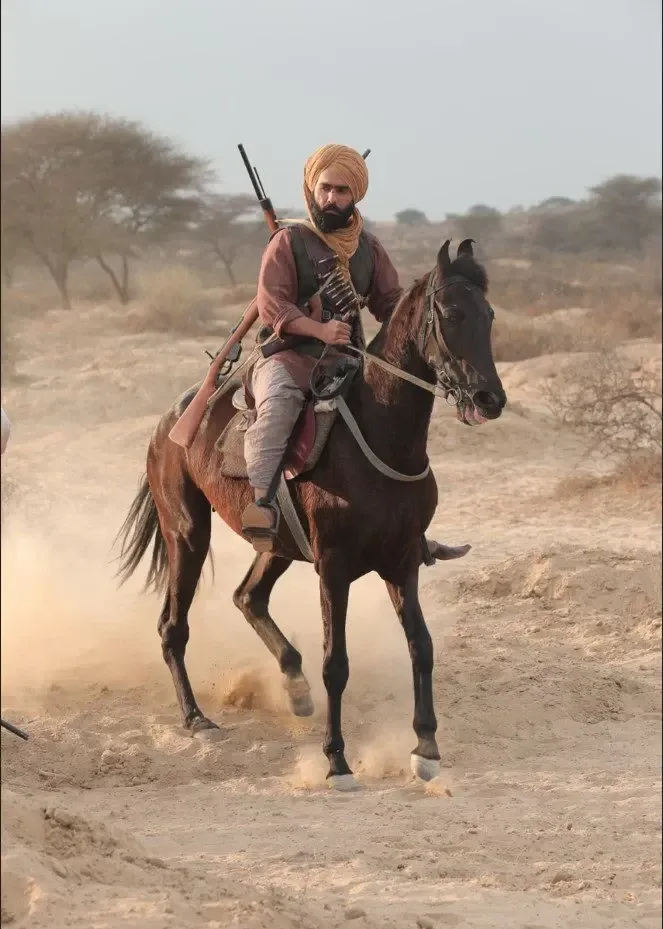 Can you tell us about that?
I sang songs. Then I did a second lead in Punjabi films. I graduated to playing the lead role. Next, I will play the second lead in a Bollywood film. After that, I will play lead in a Bollywood film and then I will go to Hollywood.
Do you have a dream role?
I would love to play one of the Punjabi warriors from our religion. That is in the planning. Most probably this year or in 2024, we will do that.
How are you able to balance music with acting so well?
You see thankfully all the movies have songs in them, so it's like a symbiotic relationship. I do a few films every year and each of them has songs, which I get to do. When I get a break between films, I'm able to do stand-alone singles.
How do you maintain such a high standard?
I think you are dutybound to do better with each project. As you become more successful, your circle gets stronger, and they push you to do better. Then you are fortunate enough to work with bigger people as you progress. Subsequently, you keep learning and improving. Also, good writers, musicians, filmmakers, and talents approach you. It's all the great people I get to work with.
How much are you looking forward to performing in the UK later this year?
I had performed in Birmingham before for 10 or 15 minutes, but these are my first big solo concerts. I am really looking forward to entertaining the UK audiences at Utilita Arena in Birmingham (September 30) and OVO Arena in London (October 8). It's going to be great.
How do you feel being on stage in front of a live audience?
Sir, that is the best feeling for every artist. I really like it a lot.
What else do you want to do in music?
I've got a lot of big collaborations on the way, including internationally. I want to be on the biggest international stage and hope every Punjabi artist also does that. This is just the beginning. There's so much more to do.
What inspires you?
I get inspired by every person that I meet or see, whether that is a rickshaw driver or a multi-billionaire. I get motivated by everyone, including those who have nothing, but are happy in life. A multibillionaire, who has achieved success and respect in life is also inspiring. Anyone who is happy in life motivates me. For me, inner happiness is more important than money. Anyone can earn money, but happiness is more valuable.
What are your biggest passions away from work?
(Laughs) Sleeping. I'm so exhausted from work, that I can sleep for 14 or 15 hours at a time. I also like spending time with family.
Can you give a message for your fans?
My only message to everyone is to live in peace and harmony. There are a lot of difficulties and mental health issues are a problem, so I would say just love others and love yourself. Stay away from depression and appreciate what you have. Love the life you have. The Almighty has only given us one life and you are destined to leave here a winner.
Maurh is in cinemas now