By:Kimberly Rodrigues
The G-20 Meeting of the Anti-Corruption Working Group commenced with a remarkable gathering at Parmarth Niketan, the largest ashram in Rishikesh and one of India's leading spiritual institutions.
On Wednesday (24), 200 delegates representing all 20 G-20 countries, along with representatives from around the world, participated in a special Ganga Aarti ceremony and dinner. This event served as the opening ceremony for the delegates' three-day meetings in Uttarakhand, providing them with a unique opportunity to experience and engage in Parmarth Niketan's world-famous Ganga Aarti.
The primary focus of the G-20 delegates' assembly was to convene, address, and discuss crucial matters concerning finance and anti-corruption. Pushkar Singh Dhami, the Chief Minister of Uttarakhand, highlighted the importance of cultural programmes at the meeting venues, aiming to showcase Uttarakhand's beauty, culture, and specialties to the world.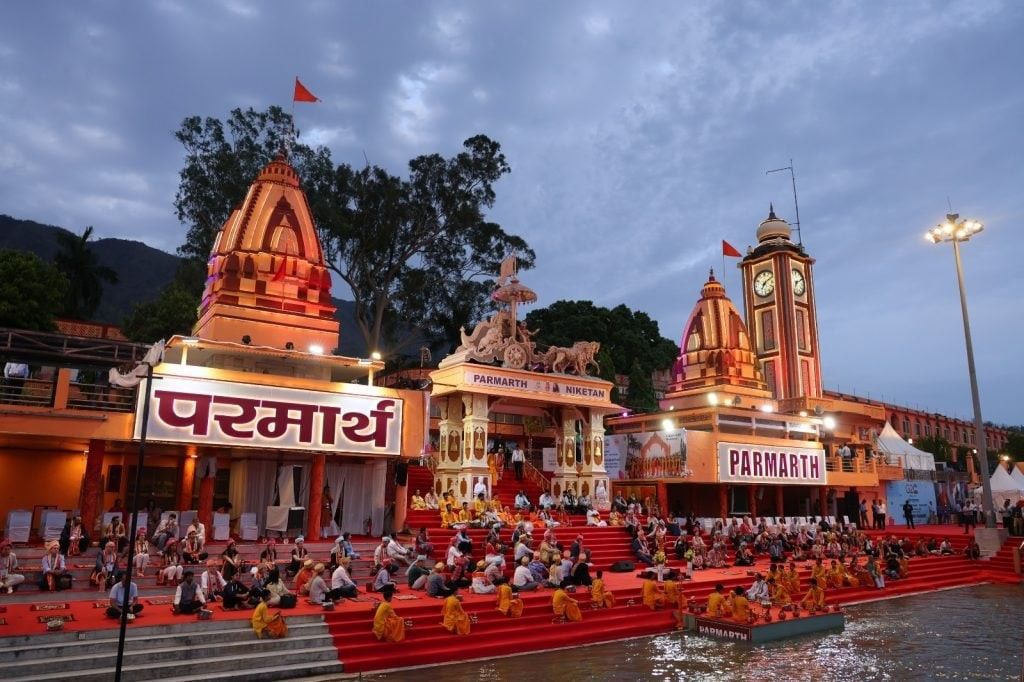 Upon their arrival at Parmarth Niketan, the delegates received a warm welcome with traditional tilak markings and shawls. They then proceeded to the Ganga ghat, where the ceremony commenced with the traditional lighting of a lamp.
During the event, all participants collectively pledged to strive for a green, sustainable, and peaceful planet, recognising that we are truly "One Family living on One Earth with One Future."
HH Pujya Swami Chidanand Saraswatiji, President of Parmarth Niketan and Founder of Global Interfaith WASH Alliance, Divine Shakti Foundation, and Ganga Action Parivar, shared his thoughts on the occasion: "As we gather for the G-20 meetings, we must unite to bring peace to the entire planet. We have worshipped the Divine Creator for so long. Now, the time has come to protect, preserve, and serve the divine Creation. This is what the mantra of Vasudhaiva Kutumbakam teaches us."
Pujya Sadhvi Bhagawati Saraswatiji, Secretary-General of the Global Interfaith WASH Alliance and President of Divine Shakti Foundation, added, "Today, science is reaffirming what our rishis and sages, who meditated in these Himalayas thousands of years ago, told us: that the well-being of our bodies, minds, communities, and nations begins with meditation and yoga, revealing the true interconnectedness of all creation. The teachings and truths of Indian spiritual culture are not a dogma but a dharma—a way of life that is accessible, applicable, and beneficial for all."
The Ganga Aarti at Parmarth Niketan Ashram was initiated over 30 years ago by HH Param Pujya Swami Chidanand Saraswatiji Maharaj. Its aim was to foster love and devotion for Mother Ganga, inspire people to keep her banks clean, and put an end to open defecation along her sacred shores.