CAMPAIGNERS have expressed disappointment over new research showing that one in four women feel they cannot progress in sport due to a lack of role models.
The study, by the London Lions basketball team, found that 25 per cent of females believe becoming a professional player or at management level is not viable as there are no role models they can relate to.
A fifth said they have suffered discrimination or exclusion which deterred them from participating.
And 15 per cent of women said when they watch sport, they hardly see others they can relate to, and it dissuades them from wanting to attend or take part. But 12 per cent of Britons say they have been inspired to try a sport for the first time this year after seeing women's sport on TV, according to the research in June.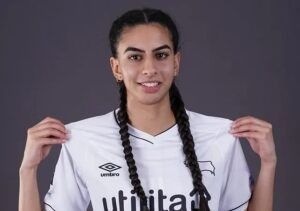 Yashmin Harun BEM, chair of the Muslimah Sports Association and a Football Association National Game Board Member, told Eastern Eye: "Muslim women have had high levels of inactivity consistently over the last few years and this is because there is still a lack of understanding of how or what the industry needs to do to better engage the community to ensure there are safe environments to increase opportunities.
"There is desire for Muslim women to increase their participation.
"Muslim women are now more educated, affluent and have professional backgrounds, but the narratives, biases and stereotypes remain the same.
"The sector needs to review its policies and strategies to include diverse voices for a better understanding of the diverse female communities."
Research last year by the Muslim Census found that 43 per cent of British Muslim women said current sports facilities are not appropriate for them.
A third said past experiences have negatively impacted their participation in sporting activities. And 97 per cent of females said they wanted to increase their participation in sports.
Manisha Tailor, assistant head of coaching at QPR football club's academy in London, told Eastern Eye: "Although the findings are disappointing, it is important to acknowledge and highlight the wonderful work being done by grassroots communities and charities, to ensure that there is access to sport for women and girls from all backgrounds.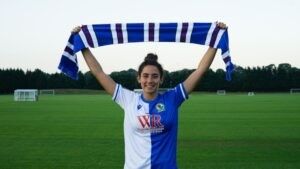 "The visibility of women's sport is increasing and as a result, inspiring others to believe that excelling in sport is possible, regardless of gender.
"The continued support of governing bodies to fund access to women's sport will only help to further opportunities and create a space for all to enjoy".
The England women's football team finished as runners up in the World Cup, held earlier this year in Australia and New Zealand.
Since the success of the Lionesses, including reaching the semi-finals of the 2019 World Cup and winning the European Championships last summer, there has been an increase in south Asian professional players.
These include former Celtic player Jacynta Galabadaarachchi who is now with Sporting in Lisbon, Derby County's Kira Rai, Mariam Mahmood who plays for West Brom and 16-year-old Layla Banaras at Birmingham City.
Manchester United's Safia MiddletonPatel signed her first contract as a professional footballer and made her senior international debut for Wales while Millie Chandarana also signed her first professional contract in English football for Blackburn Rovers.
Harmander Singh, a social policy expert who has worked with the diversity charity Sporting Equals, said: "I am surprised the [proportion in the] findings are so low. I have seen governing bodies just do tick box exercises.
"The rules are easy to change if they wanted to. We had the film Bend It Like Beckham 20 years ago. It has taken a bloody long time [for South Asian female players].
The England women's team is predominantly white. We are still pleasantly surprised to see Asian female competitors.
"There is still a lot of misogyny. You only get role models if they are allowed to achieve to their pinnacle. You have to be on the podium to be recognised.
" There needs to be government-appointed BAME representation on these boards, people who would be strong and resilient on their own merit."
Meanwhile, research in June found that Women's Super League football clubs reported combined record-breaking revenues of £32 million in the 2021/22 season, up from £20 million in the previous financial year.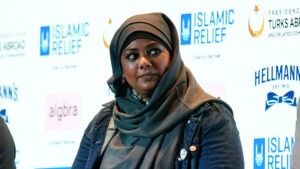 Combined wages across the 12 Women's Super League clubs totalled £25 million, an increase of 37 per cent on the previous season.
Zoe Burton, director in Deloitte's Sports Business Group which carried out the research, said: "The women's game achieved significant leaps in revenue in the 2021/22 season.
"The Lionesses' success at the UEFA Women's Euros is pinned as an inflexion point for the popularity of women's football, so it's telling that even before this historic win revenues had begun to grow in the Women's Super League.
"We have already seen new records set for attendance, viewership and the value of commercial partnerships in the 2022/23 season.
"Organisations should not be shy about the commercial opportunities available in women's football, and we are now reaching the point where clubs can seek to maximise the value associated with the women's game by unbundling revenue streams to target a unique fanbase."