HOW ALIA BHATT BECAME BROTHEL QUEEN GANGUBAI KATHIAWADI IN HER NEW UNDERWORLD FILM
POPULAR actress Alia Bhatt is used to portraying emotionally demanding roles. Yet headlining Sanjay Leela Bhansali's period drama Gangubai Kathiawadi offered a different set of challenges. The film, based on a real-life brothel madam, sees the versatile star portray a sex worker, who goes on to become a powerful figure in the red light district of Kamathipura in Mumbai. Prior to landing on the film sets, she had to work on various aspects like her voice
modulation and live up to the pressure of being a Bhansali heroine. She embraced the challenge fully and was in good spirits when Eastern Eye caught up with her ahead of the Gangubai Kathiawadi world premiere at the prestigious Berlin Film Festival. She happily spoke about the film, her intense preparation, relief at it getting released after a number of Covid-19 delays, and disconnecting herself from the emotionally charged character once filming was over.
Congratulations that Gangubai Kathiawadi is finally coming to theatres after such a long wait. What's the feeling?
Yeah, very, very long time! There was a time when we were confused whether the theatres would come back to life or not. But I think we always believed that there are certain films you cannot watch anywhere but in theatres. The experience of a theatre is irreplaceable. So, I am really glad that a film like Gangubai Kathiawadi is coming to cinemas because I believe it is only meant for the big screen. I am glad it is seeing the light of day.
After Highway and Gully Boy, this is your third film to premiere at the prestigious Berlin Film Festival…
Yeah, in fact, I was discussing this with someone the other day that if Gangubai turns out to be a big success at the Berlin Film Festival, I am going to probably move to Berlin and spend a lot of time there because it has given me some good experiences (laughs). I think there is a certain excitement when your film is premiering at such a prestigious festival. Dressing up and going to the red carpet, you rarely get to do that. You can show your film to the audience with the whole team. And one of the things I enjoy most in Berlin is watching the film with the audience. It's truly a special experience.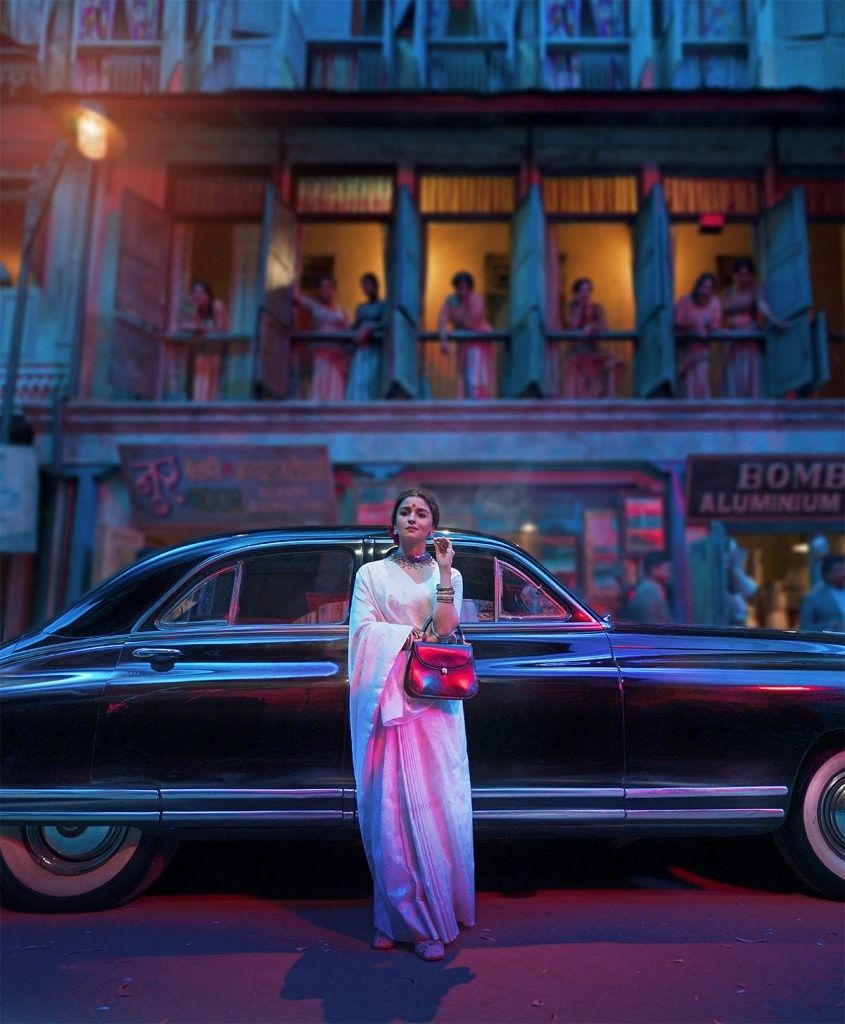 How did you prepare for the role considering this is a Sanjay Leela Bhansali film?
There were basic preparations of voice modulation, bringing the base of the voice down, and getting a certain Gujarati accent. Also, Gangubai spends a lot of time in Bombay, so getting a little bit of that bambaiya sort of feel was also important. There is a certain sing-song manner also when she speaks. All those things were, you can say, technical preparations. But I believe the true preparation only happens with really understanding the character and the nature. And the body language only comes when you start doing the scenes.
What was your mental preparation like for the film?
Talking about mental preparation, I don't know how it happens. I think it's a combination. Most of it is Sir (Sanjay Leela Bhansali), because it is his vision and I say this with lots of appreciation. He really likes his actors to get involved in every scene. Even if the character is
saying one line, he likes to take their opinion as well. So, after some time he would say, "I am planting this thought in your head to think about it. If you want to do it, you do it. You give me suggestions and ideas whether you want to do this or that."
Tell us something more about that interesting process?
Giving the suggestions would put in thoughts in my body and slowly that naturally started happening. The way she moved, and everything comes from his vision. I can't do it without hearing what he wants. He does not say, "You do this." He says, "What do you feel? Can we do this, or can we do that? How do you want to put it together, pick and choose?" I really believe one of the things I discovered while working with him is that we have a great synergy. I would understand what he would say without him saying anything.
What is your personal takeaway from this film? I don't want to express my personal takeaway because that's an audience response I don't want to speak of. But I think what's really evident in the trailer is that this woman is a fighter, and takes possibly the most stressful situation or the most unhappy situation in her life and makes that into her source of power and strength, and fights for other people and not just herself. I think that's something that's very evident. The fighter spirit is what possibly we can learn from. But there is a lot more to the film which I don't want to talk about now.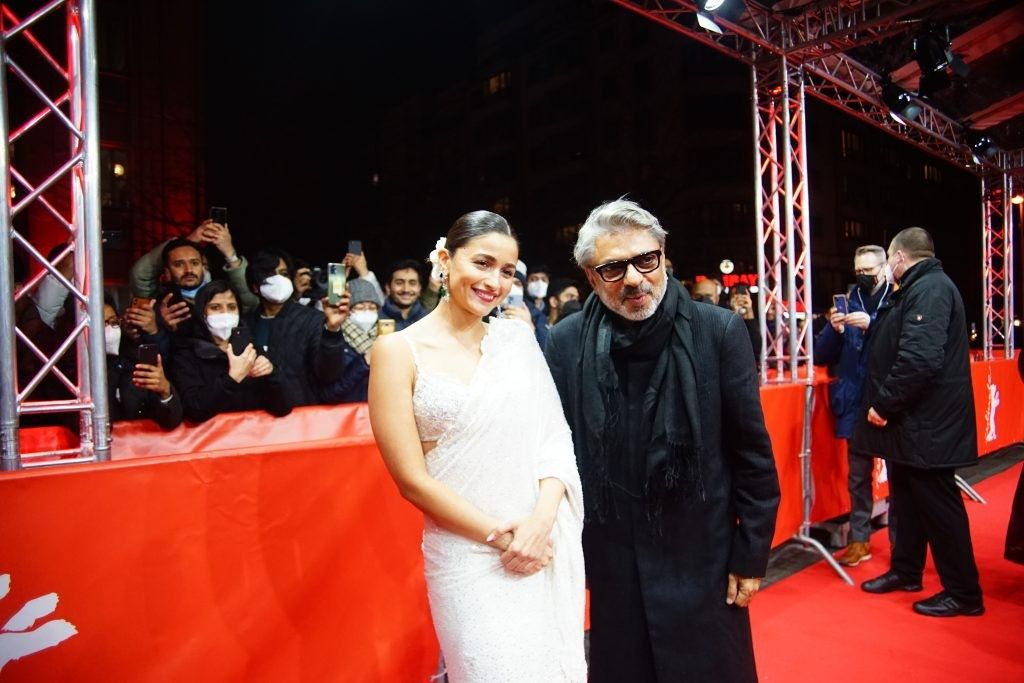 How did you disconnect yourself from the emotionally charged character like Gangubai once the filming was over?
I don't think I did. The thing is I had to shoot for this film for two years. So, I had to hold the character close to me for quite some time. Even sitting at home during Covid. After lockdown ended, I had to go back to shoot, so I had to keep the character alive within me. So, I don't think I kind of left it. Also, after shoot, I had to dub for like a couple of months and now the film is releasing. So only once the film releases, you really let the character go.
Did you know the story of Gangubai in advance before you were approached for the film?
No, I didn't know. Once I read the script is when I found out that this also happened. Then I did a little bit of more digging. I read a chapter in the book (Mafia Queens of Mumbai), and we met with the author, and spoke a little bit more. That was the kind of research that we did for the part.
Did you meet the sex workers in Kamathipura to get deep into the character?
No, I didn't meet anyone. I didn't think I needed to also. It didn't happen naturally. What would I achieve from that? It's not like we are making a documentary. It's about this one person and her life story. So, the beats were there for me to learn. I did watch one or two documentaries, observe a little facial ex pression because there is a little bit of deadness that comes in their faces because of all the situations that they go through. So, it's almost like you hit rock bottom. There is no way up for you. You are not really active about the things that you feel. So, I observed those things. I wouldn't have liked to go to them and ask, "How do you feel?". I can't do that. So that didn't happen.
A lot of people say Sanjay Leela Bhansali takes the best out of his actors. What's your take on that?
I totally agree. He does it and it is also a great experience for the actors. I have seen the hard work that he puts into wanting you to work hard. So, he pushes you to your best ability and that's something I will always respect and value. You do your best only because he pushes you.
So, was Alia Bhatt a blank slate on the sets of Sanjay Leela Bhansali's film? How much unlearning you had to do?
Yeah. I don't have any method. I don't have a method to acting so I didn't have to unlearn a method. It was more learning of how there can be different ways to approach one scene. That was a new thing. This is not just what's written on the paper, that's not the scene. You can explore the scenes in different ways. There is no one way of doing something. That's something I had to unlearn.
Would your preference in such types of films be sync sound or dubbing afterward?
Sync. Sir also believes that sync is the best because, in the initial moments, the performance you get can't be repeated. But for a film like Gangubai Kathiawadi, even if I need to dub a few lines actually it works because I had to change my voice for the film. So sometimes, I needed to add more bass and all of that, so dubbing becomes better. Sometimes you can better the performance in dubbing. You only want to change the tonality of the sentence, so I am open to that aspect also.
Do you think Gangubai has been the most challenging character of your career so far?
Yes. It also has to be entertaining because, at the end of the day, it's a commercial film. Highway and Udta Punjab were also very difficult characters, but you speak more about performances in those films. Here, you have to enjoy it as well. It's also very important that you speak about the performance. So, you have to say it's a film – after a very long time – that you are modelling on a character. A lot of people were telling me this reminded them of a four feet tall Amitabh Bachchan.
Tell us more about that?
People were calling me that because this character feels like you are holding on to the character like (in his film) Agneepath. It's a character I have not experienced as an actor and
have not seen anybody doing it. Sir wanted that portrayal, so you have to keep it entertaining and intense. That was hard. So, I would say this is possibly the toughest because of that reason, and while it being authentic, it also has to be entertaining.