THE British debate on refugees is leading a strange double life.
The government's policy on asylum is getting ever tougher after a year when more people played an active part in welcoming refugees to Britain than ever before.
It sounds like Groundhog Day in parliament when it comes to asylum. "Anyone who arrives illegally will be deemed inadmissible and either returned to the country they arrived from or a safe third country" was Priti Patel's pitch to the Commons for last year's Nationality and Borders Act.
Now prime minister Rishi Sunak and home secretary Suella Braverman suggest that passing one more asylum law this year might finally achieve that. The new law will try to speed up the process where the government believes it can deport somebody – for example to Albania, India or Nigeria.
But, instead of actionable, practical proposals to address the chaos in the Channel, we have a headline-grabbing promise – that nobody who crosses the Channel without permission will be able to claim asylum in Britain. It is a promise, like that made last year, which is bound to be broken. The UK will have to consider the asylum claims of those who cannot be sent anywhere else.
Next Tuesday (14) marks the anniversary of the Homes for Ukraine scheme. It was not only actionable, but also implemented, at speed and considerable scale. Since the war broke out, about 165,000 Ukrainians have sought sanctuary here.
Neighbouring countries have taken a larger share of up to eight million Ukrainian women and children who fled the Russian invasion – more than 1.6 million are seeking sanctuary in Poland.
Yet the 165,000 who have come to Britain is the largest group of refugees to arrive here from any country for more than a century, since a quarter of a million Belgians came to Britain after the First World War broke out.
As an emergency response, this scheme was not perfect. The UK contribution faltered during the first three weeks after the war broke out. While EU states offered visa-free access, post-Brexit Britain was trying to adapt visa routes never designed to apply to refugees fleeing war.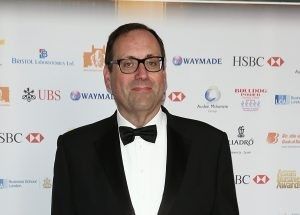 Former minister Richard Harrington told a Sanctuary Foundation conference in Oxford (to mark the anniversary of the war) that the lesson was to put in place an ongoing, permanent machinery for refugee sponsorship – which could be adapted quickly to a future crisis, too.
The effort to welcome Ukrainians has involved more people in more places across the country than ever before – 50,000 applied through the family scheme, because they had relatives here. More than 100,000 have come on the Homes for Ukraine scheme – because tens of thousands of people right across the UK offered to host them.
There are future challenges ahead, of stamina and sustainability. Ukrainians came to Britain on a three-year visa, while hosts were asked to make an initial commitment of six months. A pragmatic decision to increase payments to hosts has helped many to carry on. But around 4,000 Ukrainians have faced homelessness.
Nobody can be sure what proportion of Ukrainians refugees will return home or would like to stay in the UK for longer. Different preferences will reflect different circumstances. By this time next year, it would be good to see a broad, cross-party and civic coalition coalesce around offering Ukrainians the chance to make a choice – with the right to stay and settle in the UK for those who want to, alongside significant UK contributions to reconstructing Ukraine.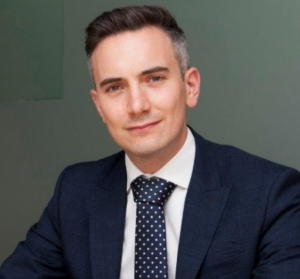 Britain's new welcoming movement can extend beyond Ukraine. Luke Tryl of More in Common says there is no doubt the plight of Ukrainians chimed deeply with the British public as Russia invaded last year. "But it would be a mistake to assume this represents an exclusive special preference for Ukrainians," he says.
Indeed, More in Common's forthcoming survey of Homes for Ukraine hosts finds that seven out of 10 of those keen to host again would happily support a family from Afghanistan. Some 150,000 Hong Kongers have come to Britain in the last two years, too – under a new visa scheme with broad political and public support.
Partly because the Homes for Ukraine call was so popular so quickly, a mooted second phase enabling institutional sponsorship did not happen. It has been harder for military charities, faith groups and NGOs to take part in Afghan resettlement, or supporting refugees from across countries and continents.
This could be looked at again; and evaluations of the Home for Ukraine and other schemes, such as that for Syrians, could inform our future approach to welcoming refugees. The challenge will be to knit together the welcoming efforts, from crisis response to a sustained movement.
For the moment, however, the political focus remains on small boats. The chaos and danger of Channel crossings is no one's idea of a controlled and compassionate approach to asylum. What the Homes for Ukraine example shows is that we can find practical, workable responses to humanitarian crises requiring refugee protection when we need to, and the public can be brought onboard as part of the solution.
But that will require new thinking and new approaches, not reheating the empty promises of the year before.