PROLIFIC actor Rajkummar Rao has racked up an impressive body of work since making his movie debut in 2010. The acclaimed Indian performer has shown off his versatility in diverse genres that range from comedy to hard-hitting drama.
He has added to his acclaimed work with newly released Netflix series Guns & Gulaabs, a 1990s-set crime drama blending violence, humour and romance. His new film Sri is due to be released later this year.
Eastern Eye marked the award-winning star's new series and forthcoming film, along with his 39th birthday on August 31, by selecting his top 10 performances, listed in chronological order.
Shahid (2012): Rajkummar Rao won his first major acting honour for his title role in this acclaimed biographical drama and started a strong creative partnership with writer/director Hansal Mehta. He showed real intensity and great screen presence in his role as an incarcerated terror suspect turned human rights lawyer, who was assassinated for his work.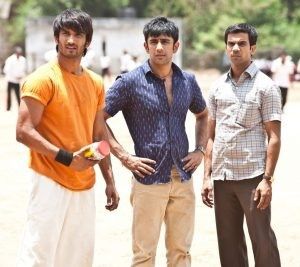 Kai Po Che (2013): The multi-award-winning movie (above) adapted from Chetan Bhagat's 2008 novel The 3 Mistakes of My Life saw the actor star alongside Sushant Singh Rajput and Amit Sadh in a powerful story of three friends torn apart by communal hatred. Rao injected raw emotion into the role and added realism in a special way, which has defined his career since then.
CityLights (2014): The actor teamed up with Hansal Mehta again for this remake of acclaimed international film Metro Manila (2013). He delivers a captivating performance as a poor farmer from Rajasthan, who comes to Mumbai to earn a livelihood, but soon finds himself getting crushed by an unforgiving city. The thought-provoking drama driven by his top-drawer performance won rave reviews right across the board.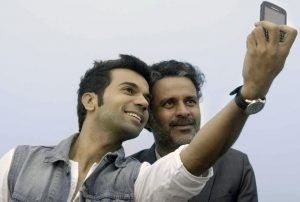 Aligarh (2015): The biographical drama (above) enabled Rao to star alongside his acting hero Manoj Bajpayee. The powerful story based on real events saw him play a sympathetic journalist, who follows the case of a gay professor sacked on grounds of morality from his university and fighting for his rights. Both actors were on top of their game in a taboobusting drama, which gained them multiple award nominations.
Bareilly Ki Barfi (2017): Although he has won acclaim as a serious performer, Rao is also one of the finest comic actors in Hindi cinema. A perfect example was this hit romantic comedy where he plays an innocent salesman, mistaken for an author and drawn into an unlikely love triangle. The pitch perfect performance as an everyday man caught in an unlikely situation illustrated his unique brand of understated comedy, where less is more.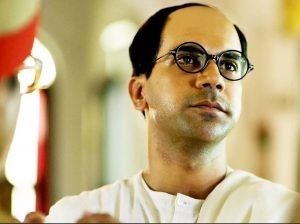 Bose: Dead/Alive (2017): The actor transformed himself completely for his web series debut (above), based on historical events and portrayed Subhas Chandra Bose. He brings the iconic freedom fighter, who stood up to the British Raj to life in a compelling story trying to unravel the mystery of his death. One reviewer said the series is worth watching for Rao's performance alone.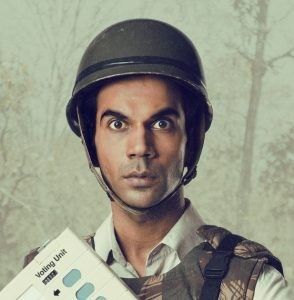 Newton (2017): The movie (above) selected as India's official entry for the Oscar's Best International Film category saw him play the title role terrifically well. The story of a man who goes to a small town in an insurgency ridden jungle to conduct a free and fair election enabled him to deliver a multilayered performance. The hit film saw him play that everyman again, in an impossible situation trying to do the right thing, which he has done so well throughout his career.
Stree (2018): A lot of Bollywood horror comedies have been made in recent years, largely thanks to this blockbuster hit (above). He plays a ladies' tailor, who unwittingly falls in love with a ghostly presence, who may be making the local men disappear. He is a delight in a movie that remains his biggest commercial hit as a leading man and spawned a whole comedyhorror universe.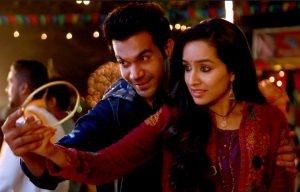 Badhaai Do (2022): The fearless actor crossed another horizon with this taboo-busting comedy drama and delivered one of the most unique lead protagonists in Hindi cinema. He plays a gay police officer, who gets into a marriage of convenience with a lesbian, played brilliantly by Bhumi Pednekar. Rao adds a real sensitivity to the performance and counterbalances his co-star beautifully.
Monica, O My Darling (2022): One of Hindi cinema's finest films of 2022 perfectly illustrates how the actor is able to bring realism into a commercial entertainer. The neo-noir crime comedy remake of the 2011 Japanese movie Burûtasu no shinzou saw him play a blackmailed worker, getting caught up in a murder investigation and seeing his life spiral out of control. Rao once again shows that he really is one of the finest actors working in India today.