ACTOR Dev Patel turns a year older on April 23 and celebrates his 32nd birthday. Despite being relatively young, the internationally acclaimed star has got himself an impressive list of projects in diverse genres that have resulted in him gifting audiences many great memories. To mark the British star turning a year older, Eastern Eye decided to select his top 10 magical moments.
Dynamic debut: The actor had no experience when he auditioned for teen-comedy series Skins and landed a memorable character in 2006, which was based on his high-energy personality. He starred in two series of the BAFTA nominated show and was so good that it got him noticed for a star-making lead role in Oscar winning film Slumdog Millionaire (2008).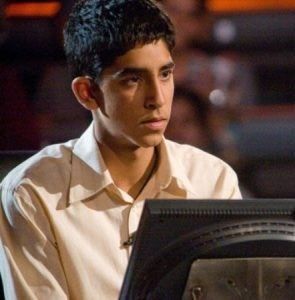 Big screen success: Director Danny Boyle had auditioned hundreds for a lead role in his film Slumdog Millionaire and was alerted to Dev after his daughter had spotted him on Skins. After a number of auditions, he landed the role of Jamal Malik and got spring boarded to international stardom. The global success won many coveted accolades that included eight Academy Awards, including Best Film. The huge success commenced superb cinematic journey for the British actor.
Return to India: The talented star made a winning return to an India set film with The Best Exotic Marigold Hotel (2011), which saw him star opposite a whole host of legendary British acting stars. His role of the loveable hotel owner Sonny Kapoor connected with audiences around the world and gave him another huge movie success. The film became such a big hit that it spawned successful sequel The Second Best Exotic Marigold Hotel (2015).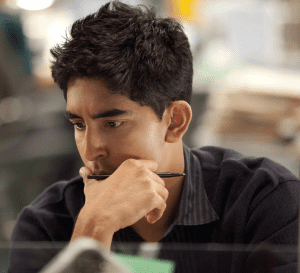 Terrific US debut: Being heavily in demand for films didn't stop the actor from taking the inspired decision of playing a key supporting role in acclaimed writer Aaron Sorkin's series The Newsroom in 2012. His performance was widely praised and showed once again that he had the acting ability to back up his impressive star presence.
Delightful dub: One magic Dev Patel moment that perhaps doesn't get the credit it deserves is him providing the voice for the English dubbed 25th anniversary re-release of acclaimed 1991 Japanese animated film Only Yesterday. The actor was appreciated for his work and showed a whole different side to his acting repertoire.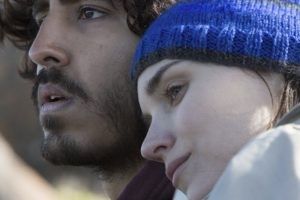 Awards roar: The actor received a Best Supporting actor nomination for his stunning performance in acclaimed film Lion (2016) at the Oscars and a BAFTA award in the same category. He was nominated for the performance of Saroo Brierley at a whole host of other award ceremonies and put real emotion into a role that was based on a real-life person living in Australia, who located his birth mother in India using Google Earth.
Amazing anthology appearance: Dev joined a star-studded cast for anthology web series Modern Love and made a big impact with his role of Joshua. The actor received a Primetime Emmy Award for Outstanding Guest Performer in a Comedy Series for his terrific turn in the romantic drama.
Pathbreaking role: He may have starred in more commercially successful films, but The Personal History of David Copperfield is one of the most important turns he has delivered as an actor. The colour-blind casting saw him become the first non-white actor to play a title role in such a film. The Golden Globe nominated performance shattered a huge glass ceiling.
More history making: Patel made more history by becoming the first actor of colour to portray a knight in front line film with his stunning turn in The Green Knight (2021). The film received rave reviews and gave him another memorable role to add to an already impressive list of characters he has played.
Big leap: The internationally acclaimed British actor has gifted audiences so many marvellous memories, but perhaps his most magical moment so far will come with his next major movie release Monkey Man. The multi-talented star has written, directed, produced, and played the lead role in the big budget superhero film based on Indian mythology. Apart from taking full control, he looks like kickstarting a whole new international film genre with his eye-catching project.