The first-ever Tamil Golfers' Association (TGA) Gala proved to be an overwhelming success as it brought together the Tamil community and TGA sponsors from around the globe. The event, held to celebrate the accomplishments of Tamil golfers and raise funds for Tamil Aid and the TGA Junior Academy, was a night to remember. Ameet Chana took on the role of host, ensuring that the evening was filled with outstanding entertainment.
The gala, held at an exquisite venue, was a feast for the senses. Live music by the talented band Payback reverberated throughout the room, captivating the audience and setting the stage for an unforgettable evening. The crowd erupted with laughter as the renowned comedian Paul Chaudhry took the stage, delivering a hilarious performance that left everyone in stitches. To conclude the night on a high note, DJ Bee Sound took command of the dance floor, ensuring that everyone was on their feet, moving to the rhythm of the music.
However, the gala served a greater purpose beyond entertainment. It aimed to support Tamil Aid and the TGA Junior Academy, organizations committed to making a positive impact on the community and encouraging greater participation in golf, especially among children and women. The gala attendees, sponsors, and organizers embraced this mission wholeheartedly, contributing their resources and expertise to make the event a testament to the power of unity and philanthropy.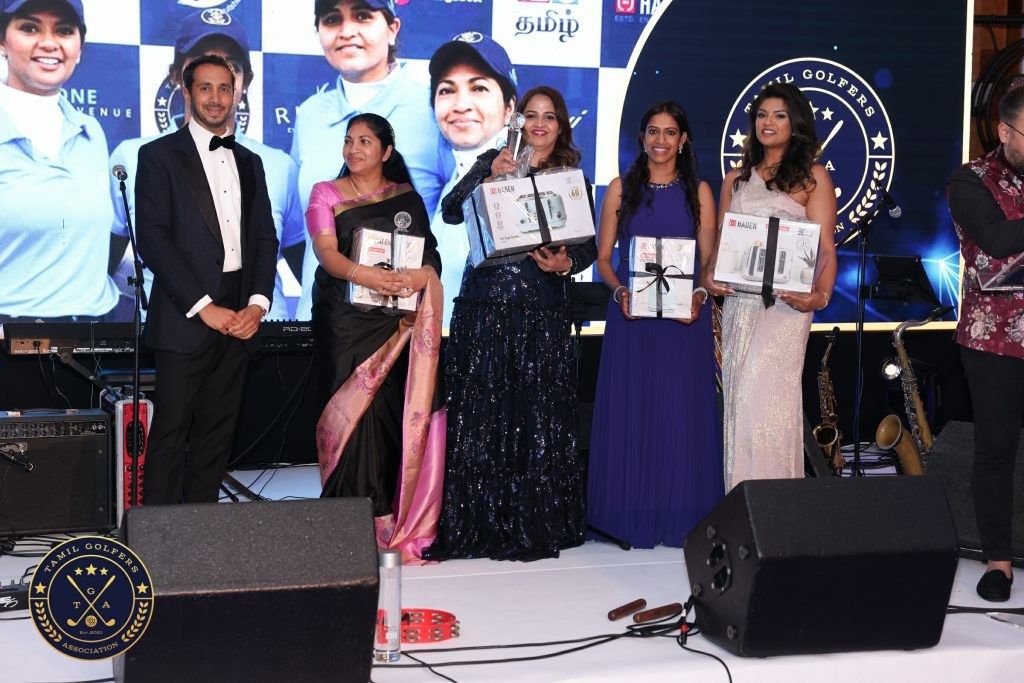 The tremendous success of the inaugural TGA Gala can be attributed to the tireless efforts and dedication of the TGA team. By bringing together the Tamil community and sponsors from around the world, the event succeeded in creating an atmosphere of togetherness and inspiration.
As the evening drew to a close, the impact of the Tamil Golfers' Association Gala was evident. The event not only celebrated the achievements of Tamil golfers but also laid the foundation for a stronger, more inclusive community. The TGA and its supporters have set a precedent for future galas and endeavors, demonstrating the immense potential that can be realized when passion, unity, and philanthropy intersect.