By:Mohnish Singh
SHE may have made her debut with Teen Patti in 2010, but it was 2013 musical Aashiqui 2, which established Shraddha Kapoor has an actress and there has been no looking back since then.
The past decade has seen her star in a string of blockbusters such as Ek Villain, ABCD 2, Baaghi, Stree, and Saaho. Newly released romantic comedy Tu Jhoothi Main Makkar adds to those diverse roles and marks her return to the silver screen after Baaghi 3, released days before India went into lockdown in March 2020.
In a candid interview with Eastern Eye, Shraddha Kapoor explained why she chose to be a part of Tu Jhoothi Main Makkar and how she relates to the personality of her character. The actress also opened up about teaming up with actor Ranbir Kapoor and director Luv Ranjan for the first time.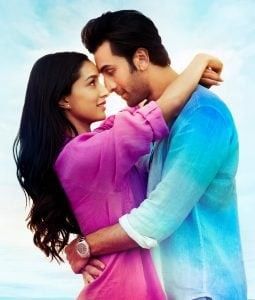 With Tu Jhoothi Main Makkar, you return to cinemas after three long years. How excited or nervous are you?
I am just happy. I am happiest when I am on a film set. I really have fun while I'm shooting. I am excited and nervous. There are mixed feelings.
Tell us something about the film…
There is a lot of lying and deceit in the film. But it is a universal film, so you can go and see it with your family, friends, or partner. So, there is loads of entertainment. And yes, it is also about a boy and girl where you are not able to figure out whether or not they are really in a relationship. You don't know who is lying and who is deceitful. So, it is all of that and much more.
What character do you play in the film?
This is a character I am very excited to play because this girl is on the front foot, fully in charge. You get to see a glimpse of that in the trailer and for me to play someone who is taking charge like this and on the front foot is something I have not done before, in this way. I had a lot of fun playing her. She also is a bit crooked.
Tell us more about the personality of your interesting character?
As I said, she takes charge, and is on the front foot. She is not shy, is vocal and says whatever she feels, and expresses it. And maybe she is a trickster.
Do you relate to this character at all?
There are some things I can relate to about this, you know, and definitely would have learned from this character. I have learned a lot from Luv Ranjan though and now I have become an expert in lying (laughs).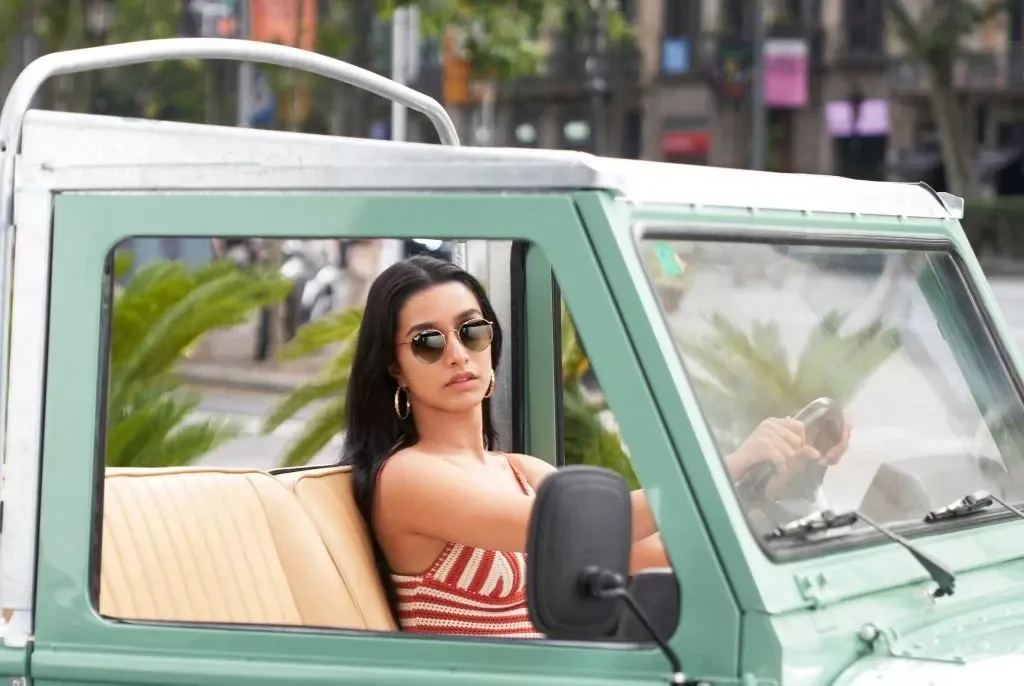 What has been the most favourite moment while working on this film?
It is really difficult to choose one favourite moment, but to be a part of this film, and that too a Luv Ranjan film has been an amazing experience. If you have seen Pyaar Ka Punchnama and Sonu Ke Titu Ki Sweety, you will know that he always brings something offbeat to the table in terms of writing and characterisation. To be a part of his world for me was very different as an actor.
What is the secret of creating chemistry on screen in a love story?
It is not the actors who are creating it, but the makers. It is the film. If people are loving the chemistry, all the credit goes to everybody who is behind the scenes making the whole film happen. When actors are at the forefront, these questions are asked to them, but there is so much effort put in by everybody working on set. There are beautiful songs, beautiful writing, and deft direction happening. So, all of that contributes to it.
Everybody is excited to see you and Ranbir Kapoor for the first time on screen together. How is he as a co-star?
He is superb as a co-star. I would always look forward to our scenes together. I would look forward to the jugalbandi that was going to happen, and just had a lot of fun because he is just so passionate about what he does. And as an actor, you are feeding off each other. To share that with him was really, really amazing.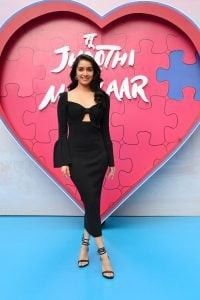 Tell us more about that…
The best part about him is that he always comes so prepared to the sets and is just so connected to his character. He is very connected with the story of the film as well. I have admired him and his work as an actor a lot. He is loved so much for what he does, and rightfully so. I experienced that on the set. I understood why people love him so much and that's because his work speaks for itself.
Both of you grew up together. Do you remember your first meeting with him in childhood?
I was too young, and our families knew each other very well. We have grown up together in that same environment. I remember I met him during Saawariya and told him back then, 'you know, we must do a movie together'.
This is your first film with Luv Ranjan. What do you think sets him apart from all the filmmakers you have worked with before?
I definitely have to say that he is known for the banter between characters in his movies and kind of dialogues that are there. He is known for that cinema, and you just get that in plenty in Tu Jhoothi Main Makkar. Every time he comes up with such distinct writing and it is entertaining to a great extent. So, I was very excited to be a part of this film for those reasons as well.
The film released during Holi. Do you celebrate the festival of colour?
Yes, I do. This Holi is different because we are celebrating it with the release of Tu Jhoothi Main Makkar. I am very excited. So, I am very happy to celebrate Holi with my film.
When you perform a character, do you prefer to improvise or completely stick to the script that you have in your hand?
It really is up to the director. It is what the director's vision is and the way he views his character, and specific tone of the film. See, the mood of every film is different and so is the scope of performance. And in this film, because Luv Ranjan is so particular about the writing, it was very fascinating. I understood how it is important to say your dialogues exactly the way they are written and not play with the arrangements of words. He is so particular about that and does not want even one word going here and there, and minds us taking a pause that he has not told us to take.
What, according to you, is the USP of Tu Jhoothi Main Makkar?
It is a family film. It is desi and thoroughly entertaining. It has basically got all those elements that make you want to just leave all your stress at home and grab popcorn or a samosa and watch the film.
Tu Jhoothi Main Makkar is in cinemas now