By:ASJAD NAZIR
RANBIR KAPOOR selecting dramatically different films is illustrated by him following up biopic Sanju, historical epic Shamshera, and superhero film Brahmastra with new romantic comedy Tu Jhoothi Main Makkaar.
The popular actor stars opposite Shraddha Kapoor in a new-age romance about a headstrong couple trying to navigate their way out of a relationship and finding out what real love means.
The first film as a director from Luv Ranjan, since his 2018 smash-hit Sonu Ke Titu Ki Sweety has generated a lot of excitement with the terrific trailer, superb songs, and sparkling chemistry between the two leads. Not surprisingly, the actor was feeling confident when Eastern Eye caught up with him to talk about the entertaining-looking movie. The soft-spoken superstar also discussed rom-coms, inspirations as an actor, secrets of great comedy, and love for musicals.
I've spoken to you since before your debut 2007 movie Saawariya released, and you haven't changed at all. What's kept you so grounded?
Yes, it has been a long association between us both of over 16 years Asjad. I don't know, I guess it's my upbringing and a certain value system my parents instilled in me and my sister. It's my love for the movies. It's my understanding that being arrogant or taking yourself too seriously doesn't take you anywhere in life. I guess it's these things.
It seems like the whole world knows that you're a superstar, but forgot to tell you…
I'm not really looking to do that. I do understand these superficial terms of stars. And superstar is very attached to the success and failure of your last film. But you know, I'm very happy that I have survived 15 years and created opportunities, by working with directors and actors. I'm very grateful for the place I'm in.
It seems like you're selecting dramatically different projects to each other. Is that a conscious thing and what did you like about Tu Jhoothi Main Makkaar?
I think that's always been constant in my entire career. You know, it's been a while since I did a rom com (romantic comedy). And I do understand that rom com was also a dying genre in Indian cinema, or even worldwide, actually. I don't know why that was or the reason for it, dying out. But I remember when Luv narrated this idea, I instinctively jumped at it because it was new, and something I had never played before.
I'm not playing a Casanova in Tu Jhoothi Main Makkaar like people are thinking. But it was a character I loved. It was a film that I believed in and I was very excited to be a part of it.
It's less emotionally and physically demanding than your other recent films…
Yes, I had done Sanju, Shamshera and Brahmastra, which were very heavy films. I wanted to do something light with good songs, great comedy, and good romance, so this just came at the right time.
From the trailer, including the amazing locations, it seemed like you were having a great time shooting the film…
It's always hard work, especially when you go to these good locations, and directors usually want you to remove your clothes. So, you need to have a good body. When you have a good body, there is a lot of hard work. Because today as actors, you don't only need to act, you have to be athletes also. So, you're working 12-hour days, but also hitting the gym, and starving yourself. So rom coms are pretty hard. Because superficially, you have to look a certain way. That's the hard part of being a part of a rom com.
I've got a 90 per cent success rate of predicting the performance of Bollywood films and this looks like a sure-fire winner. Do you feel as confident as I do?
Well, I'm very happy with this film. I can say it. But my experience with movies is that the audience is king when they come with a certain energy to watch a film. And it's on that day the energy changes if it's a great or a not-so great film. But I can say that I'm very happy. I'm very proud that we made a film like this.
You must be happy that the trailer and songs have received such a great response, including for your dancing?
I always believe that music is such a strong element in an actor's career. You know, I've seen that with every family member. I've seen that with every actor before me. So, I'm very grateful, to have had such a good track record with (musician) Pritam and (lyricist) Amitabh Bhattacharya. I absolutely love music and enjoy being part of songs. Unfortunately, as cinema is changing, music is also kind of dying. I think a lot of directors are finding it very hard to shoot lip sync songs, and have dances because the palate and tastes are changing. So, whenever there is a film where you can easily fit in songs, I truly enjoy those kinds of things. I love doing songs.
This film looks like it has lots of great moments. What's your favourite?
Well, it's probably one of the funniest movies I've been a part of. I think Luv Ranjan's strength lies in his comedy and dialogue writing, which is really world class. I really enjoyed saying his lines.
What is Luv Ranjan like as a director?
Well, he's actually just a day younger to me. He's born on September 29, 1982, and I'm September 28, 1982. And we just hit it off because we were very like-minded. We share the same ambitions about stories we want to tell audiences. He's a fun, chill guy and has become one of my closest friends. I would love to collaborate with him on many movies in the future.
How do you get such great chemistry with your male and female co-stars?
I think chemistry is always written on paper. I remember people talking about mine and Deepika's (Padukone) pairing (positively) when we worked on Yeh Jawaani Hai Deewani, but they didn't really like our chemistry so much in Bachna Ae Haseeno, so it all depends on the writing. But you have to come with the right energies and collaborate with those right energies.
Some people have the right intentions to really, you know, do something great in cinema. And I've been lucky with co-stars in that sense.
Is the character in your new film similar to the one you played in blockbuster hit Yeh Jawaani Hai Deewani?

Oh, absolutely not Asjad. I don't think Yeh Jawaani Hai Deewani was a rom com, but a coming-of-age love story. I think this is a pure rom com. I'm definitely not playing a Casanova in this – I play a romantic. Someone who is truly madly in love.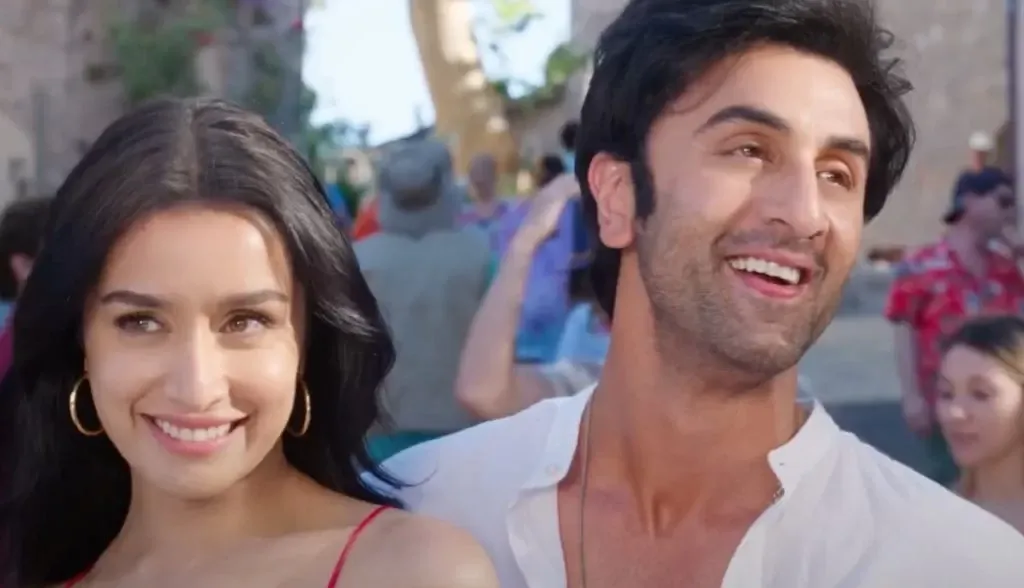 So, it's very different. It's been very challenging because doing comedy is not easy. You know, comedy has a certain timing, pace, and tone. To understand and perform that is very challenging.
Most actors have told me that comedy is the most difficult genre. What is the secret of good comedy?
I think it starts with the writing. Once you're supported with good writing, then it's your co-stars. You cannot be very robotic when doing a comedy. You have to be absolutely free, and absolutely naked. That's the trick, I feel.
Today what inspires you as an actor?
That's a very interesting question. I think my understanding of inspiration has really changed over the years. I feel like inspiration is a luxury, especially in my field, because it doesn't come too often. When you're inspired the work seems very easy. But the trick of life is that you have to find inspiration, even if you're not inspired.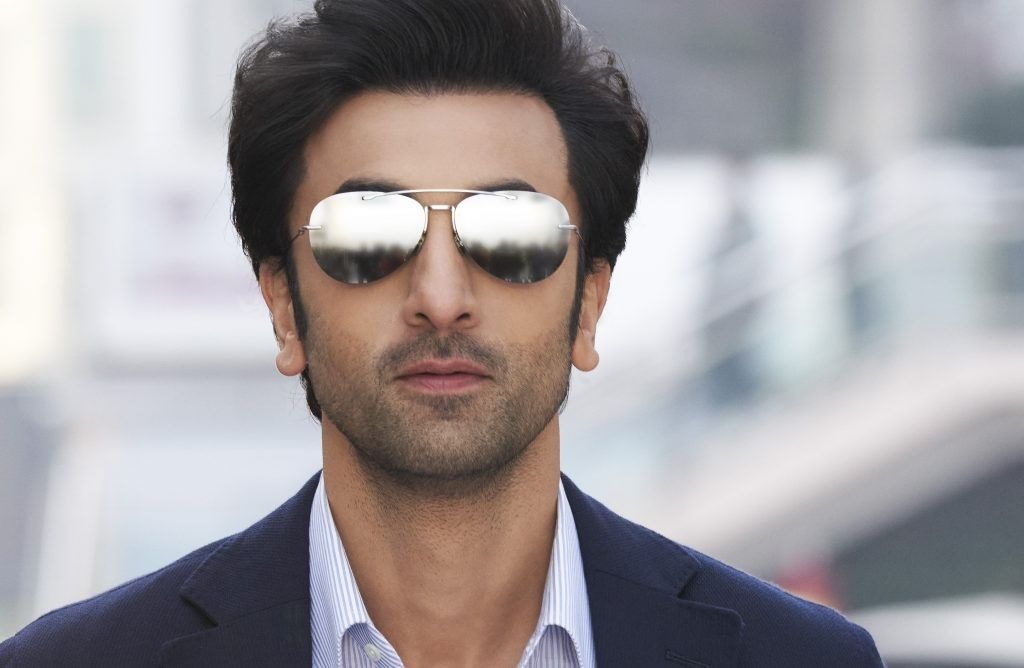 You must find inspiration in the smallest of things. And that requires a lot of hard work. It requires a lot of patience and sacrifices. But when inspiration comes with the character, or a great director, then it's a party and very easy. It's been a while since inspiration has come free. I've had to work for it.
Are you romantic in real life?
Yes, I am extremely romantic.
Why should we go and watch this film when it comes out?
Well go because it's filled with entertainment. It's hilarious. It's a good take on a love story and relationship dynamics. It's family-friendly. Go and watch because it is an entertaining fun film.
Tu Jhoothi Main Makkaar is in cinemas now