From September 30, the dedication celebrations of BAPS Swaminarayan Akshardham in Robbinsville, New Jersey, have commenced, spanning a nine-day celebration in the presence of His Holiness Mahant Swami Maharaj.  Leaders, including heads of state worldwide, have expressed their support.
India's prime minister Narendra Modi and prime minister Rishi Sunak have also extended their best wishes, showcasing the international significance of this cultural landmark.
BAPS Swaminarayan Akshardhams are renowned for their Hindu art, architecture, and culture, serving as spiritual and community hubs for people of all faiths. The New Jersey Akshardham is the third of its kind globally, following those in Gandhinagar, India (1992), and New Delhi (2005). Leaders like president Bill Clinton, president A. P. J. Abdul Kalam, and president Jair Bolsonaro have also praised these complexes, a press release from BAPS said.
In a heartfelt letter, Modi expressed his joy about the upcoming opening celebrations in New Jersey.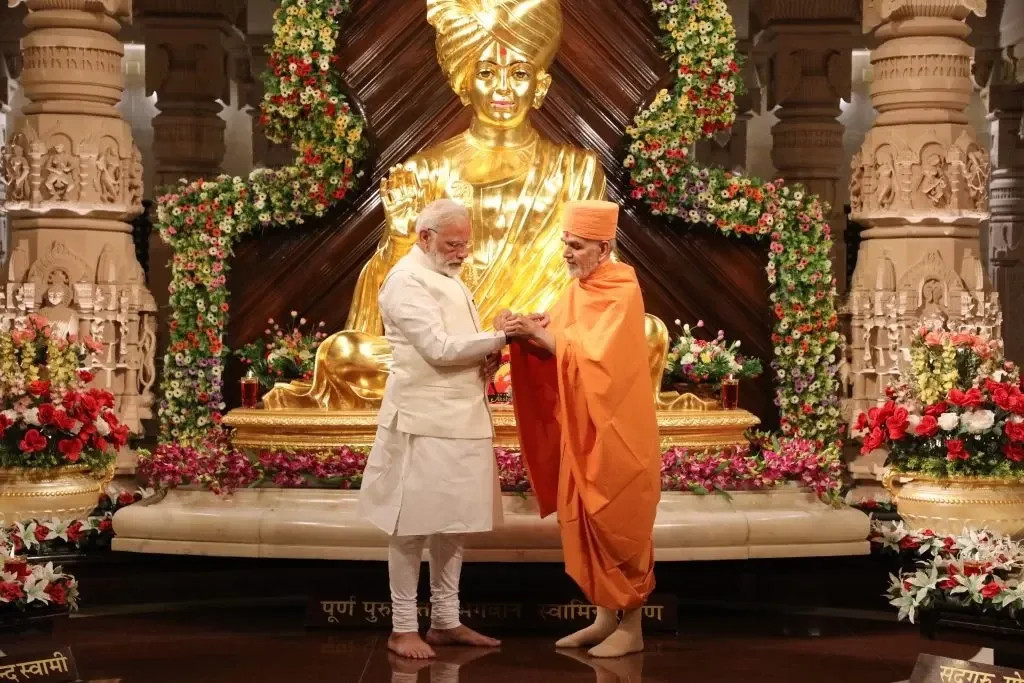 "Temples have been the hub of service and socio-cultural activities for centuries. They are not only centres of devotion but also serve as platforms for giving expression to art, architectural excellence, literature, and knowledge. Such profound cultural principles have been guiding humanity for generations…The inaugural celebrations of Akshardham Mahamandir showcases Indian architectural excellence and our glorious ancient culture and ethos…May the inauguration enhance the auspiciousness and significance of this endeavour," he said.
Sunak, who visited Akshardham in New Delhi in September 2023 during the G20 summit, praised the temple's beauty and universal message of peace. He said, "This is not only a place of worship, but a landmark that also portrays India's values, culture, and contributions to the world."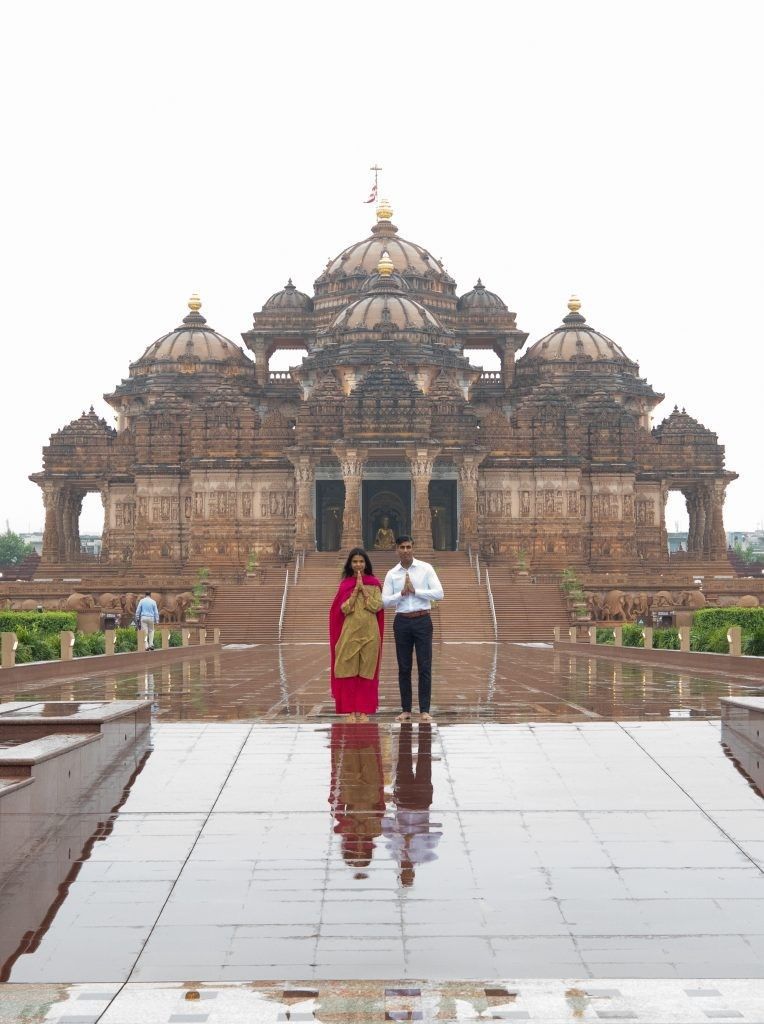 After receiving blessings from Mahant Swami Maharaj, the spiritual head of BAPS, Sunak conveyed his best wishes to Mahant Swami Maharaj and the devotees ahead of the opening ceremony.
The grand dedication ceremony is scheduled for October 8, marking a remarkable achievement after 12 years of dedication by over 12,500 volunteers across North America.
The stone Mahamandir, set to become the centrepiece of the Akshardham campus, symbolises the community's dedication and the enduring global appeal of Akshardham as a beacon of spirituality, harmony, and peace.