HOW SELF-INDULGENT FILMS, NEPOTISM, AND BAD WRITING ARE KILLING AN INDUSTRY
LONG-TERM readers of Eastern Eye will know that the newspaper publishes a big Bollywood-led film preview at the beginning of each year, but in 2022 it didn't happen because the overall quality of forthcoming Hindi cinema releases is just so terrible.
In fact, they are collectively so poor that it wouldn't be credible to write a preview with glowing recommendations for each film. After a terrible decade of self-indulgent releases, ageing heroes, nepotism, poor new talent and bad screenplays, the industry has hit rock bottom. Instead of raising their game, those involved in Bollywood are collectively killing an industry with a long and proud tradition.
This has resulted in audiences turning their backs on Hindi films in a big way and regional language films becoming much bigger successes. To put it into perspective, newly released Telugu blockbuster RRR movie did more business in just its opening weekend than Bollywood's four biggest releases of 2022 so far, Badhaai Do, Gangubai Kathiawadi, Jhund and Bachchhan Paandey, will collectively do in their entire run. 83' had a lucrative Christmas release date, received rave reviews, and was based on India's number one passion cricket, but was still a huge box office disaster.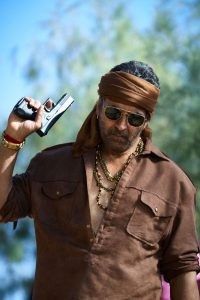 Although producers would point to the pandemic, the truth is that the big regional languages releases are regularly outperforming Bollywood in a big way, with Telugu films doing particularly well. That will likely happen again this month with Tamil film Beast and Kannada language blockbuster K.G.F: Chapter 2.
Instead of making a positive change, Bollywood will carry on following a dreadful blueprint that has resulted in so many truly awful movies like recent disasters Bhuj: The Pride Of India, Radhe: Your Most Wanted Bhai, Satyameva Jayate 2 and Bunty Aur Babli 2.
The knock-on effect has been audiences getting pushed away and turning well reviewed films like Jhund into box office flops. The poor quality can further be illustrated with the huge number of films not deemed good enough for cinemas and dumped straight onto streaming sites.
This once exciting industry running out of ideas is evident with so many sub-standard remakes on the way and a continuing reliance on cringe-worthy cover versions for songs.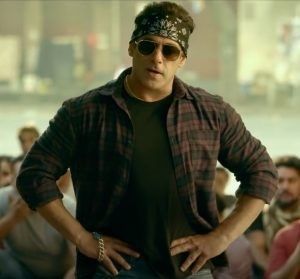 The dire creative quality, lack of young talent and plummeting audiences at cinemas has turned this into the worst era for Hindi cinema in its entire history and there are six reasons why the industry has come to this low point.
Firstly, writing is perhaps the most important aspect of a film, but massively disvalued in Bollywood. More money is spent on outfits, nice locations, and flashy accessories than on coming up with a good story, which has been apparent in so many recent films, where style is put ahead of actual substance.
Secondly, nepotism has become a cancer that keeps damaging the industry more and more with each passing year, which means flop stars and failures with family (or industry) connections prevent new talent from emerging.
Thirdly, lead stars have gained too much power, which means more focus is put on giving many of them screen time and nice outfits, ahead of a cohesive storyline that makes sense, and this has also led to ageing heroes embarrassing themselves by romancing leading ladies young enough to be their daughter. Fourthly, the untimely death of Sushant Singh Rajput has led to audiences turning their backs on Hindi cinema and it is something that cannot be ignored.
Since he passed away in 2020, boycott Bollywood has been the most popular Hindi cinema trend on Twitter.
The fifth thing that is harming Bollywood is wealthy streaming sites like Netflix, Hotstar and Amazon buying any rubbish that is being made. In the past, poor box office figures would force producers to raise their game and weed out bad ones, but today they know these streaming sites will buy the most unbelievably bad content, even if it has been rejected by cinema audiences. This gives them a greenlight to produce bad films. Although the same producers see streaming sites as a safety net, the long-term damage will be immeasurable.
Finally, a fake bubble is creating a false reality that is crushing Bollywood.
This is in the form of fake social media followers, fake positive reviews, fake YouTube views and fake news that includes exaggerated box office returns. Having so much fakery is like a house being on fire and pretending it isn't by closing your eyes.
So, what can be done? Investing more in writing, allowing new young talent to come in from the outside, streaming sites raising their standards and taking power away from some big stars is a strong starting point, but that is far from happening.
There are a few glimmers of hope in the form of some stunning low budget story-driven movies, talents like Ayushmann Khurrana attempting new subjects and master filmmakers like Rajkumar Hirani, but that isn't enough. There needs to be a dramatic change, or this generation will be the ones that killed a Hindi cinema industry with such a proud, rich history.