James Cleverly is the first-ever Black British home secretary, though no national newspaper noticed enough to devote even a sentence or two to that fact. It would surely have made headlines five years ago. No Black or Asian politician had held any great office of state before 2018.
Yet Cleverly's predecessors already include three different British Asian home secretaries. There have been four Asian or Black Chancellors as well as a Black foreign secretary and Asian prime minister. A sense that ethnic diversity in politics is so familiar that this "new normal" goes unnoticed sped up, thanks to the cartoonishly abnormal revolving door in top government jobs since Brexit.
That Cleverly happens to be an atheist, succeeding a Buddhist, a Jew, a Hindu, a Muslim and a Christian as the last half dozen politicians responsible for national security generates even less attention. It is largely a good thing that we take for granted this ease with a modern, multi-faith and secular Britain, though it skews the public conversation about integration where the challenges stick out and the everyday lived reality gets ignored.
What people did notice is that Suella Braverman was perhaps the most consciously polarising UK government minister since Norman Tebbit. How politicians use their voice can generate mixed feelings about the value of more visibly diverse representation.
Cleverly has a different style and a different worldview too. Telling Home Office staff he would praise in public and criticise in private was warmly received. The new home secretary called a truce in his predecessor's battle with the Met over policing protest too.
Cleverly's personal instincts are much more pro-migration than anti. He wondered if we may one day find our 'protectionist' visa rules as archaic as the Corn Laws, when a London Assembly member a decade ago. He did recognise the need to secure public consent in a democracy.
"There is an optimum rate of change, and all at once isn't it", he wrote. In 2019 Cleverly enthusiastically championed the evidence that post-Brexit Britain had seen public attitudes to immigration soften rather than harden, seeing an opportunity for a "long overdue, grown- up debate about our need and appetite for immigration." How far will he still see a chance to lead that debate now?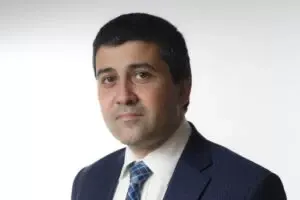 Though Braverman warned of a coming "hurricane" of immigration, Cleverly argued that more human movement is inevitable "and we must not be King Canute about it".  What the historically misunderstood Canute had wanted his courtiers to understand is that all of his majesty and sovereignty could still not control the tides. Sunak and Cleverly are doubling down on their promises to "stop the boats", and rescue the Rwanda plan from the Supreme Court's ruling that it is unlawful.
Do they truly believe that they can? Cleverly could not deny his Labour Shadow Yvette Cooper's claim that he once privately called the Rwanda plan "batshit". Sunak, as Chancellor, doubted its legality, deterrent effect and cost too.
The right of the party does not trust this reshuffled Cabinet to get Rwanda through. Showing that they are willing to try might seem the prudent way to fail. YouGov finds that just 12% of the public believe the Rwanda plan will happen before the General Election.
One political headache for Cleverly will be when to admit that the government now has no practicable or lawful alternative to admitting many thousands who crossed the Channel this year into the UK asylum system, having repeatedly pledged never to do so.
New migration statistics out this week are a reminder that immigration is about more than small boats. Asylum seekers make up only around 5% of those coming to Britain. Overall immigration numbers are likely to come down from their exceptional 2022 peak – inflated by Ukraine and Hong Kong arrivals – but will certainly remain well above the net 250,000 figure of 2019 that the Conservatives said would come down.
Immigration minister Robert Jenrick now says the post-Brexit system was a mistake in being much too open. The Conservative right wing mostly want both bigger tax cuts and lower immigration, and shorter NHS queues too. Yet higher immigration was the main reason why the OBR could revise its growth and fiscal forecasts upwards, so giving Jeremy Hunt some leeway on taxation.
The Hong Kong BN(O) visa scheme has had unanimous cross-party support. A new Welcoming Committee for Hong Kong report this week reminds government and employers to focus not only on who gets a visa but how people's skills and contributions are unlocked once here.
As the government grapples with the dilemmas of control, how far can Cleverly remain a pragmatic balancer under political pressure? The answer may influence whether it is Cleverly, Braverman or Kemi Badenoch who shape the future of Conservatism if the party needs new leadership once the General Election votes are in.
(Sunder Katwala is the director of British Future)