By:ASJAD NAZIR
WITH their heroic work done during the Covid-19 pandemic and underfunding that has led to strikes, the National Health Service (NHS) has been at the forefront of people's minds.
More people than ever before have been appreciative of the amazing work done by the NHS and that is why heart-warming new film Allelujah has come along at the right time. The big screen adaptation of Alan Bennett's acclaimed theatre play revolves around elderly patients rising up to prevent the closure of a geriatric ward in a small Yorkshire hospital, with the help of an Indian doctor played by Bally Gill.
The British Asian actor joins an outstanding cast that includes screen legends like Judi Dench, Jennifer Saunders, and Derek Jacobi in a movie that celebrates the elderly, spirit of humanity and medical staff working on limited resources. The beautifully made film, with cross-generational appeal, adds to an impressive body of growing work for the versatile performer, which has included a stunning stage turn in Romeo And Juliet and roles in high profile drama serials.
This looks like being a huge turning point for the actor, who was in Vancouver shooting for a forthcoming project when Eastern Eye caught up with him. He spoke about his increasingly exciting journey, new film Allelujah, its key message, starring alongside legends, inspirations, and interesting dream role.
What first connected you to acting? 
Honestly, I wasn't particularly good at anything else. But genuinely, I was born in Coventry, in an area called Foleshill, and my options were fairly limited, and acting was definitely something I was better than average at. Not many people from my area, or from my cultural background, go into acting, so it raised a lot of eyebrows when I decided to pursue it.
How did your family react?
My dad was the first person I told about my ambitions to become an actor, and he actually helped me get into the Belgrade Theatre in Coventry as part of one of their acting groups. While there I had an acting teacher called Tracey Street, who really believed in me and set my passion alight, and she is so much of the reason I kept going and still keep going.
Tell us about Allelujah and the character you play? 
I play a character called Dr Valentine, who is a lovely, idealistic doctor from India, dedicating his efforts to saving a northern hospital called The Beth. In particular the geriatric ward, from governmental closure, by inviting a local film crew to document the good work they do for their patients. He is unfailingly kind, loves elderly people, and represents an outsider's perspective on the culture of caring for our elderly.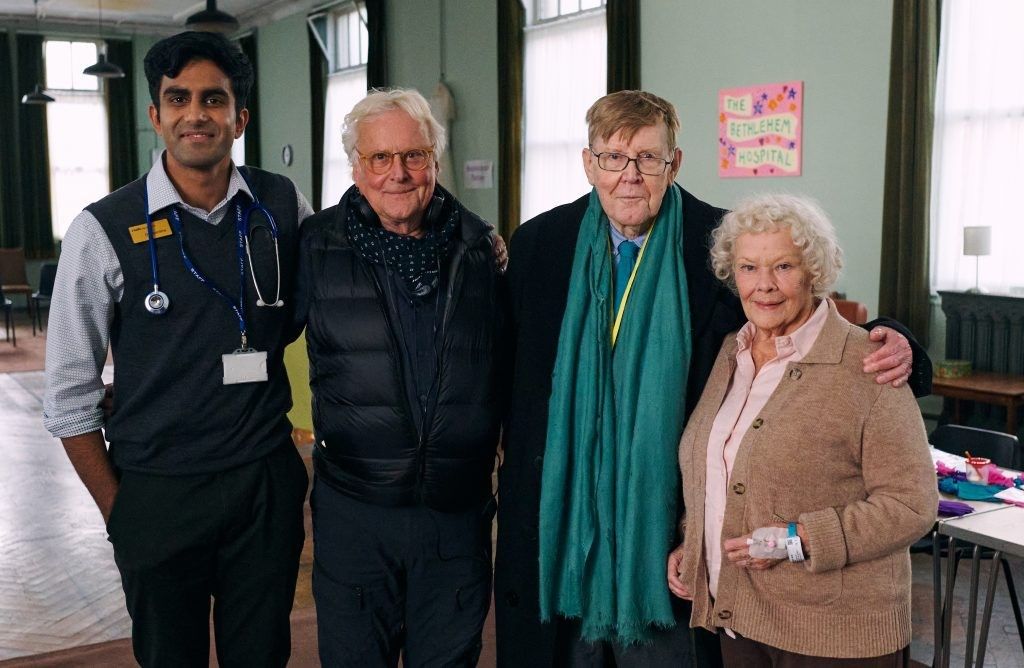 What was the biggest challenge of playing this role?
To get the voices of these characters right. There's a huge responsibility of representing voices that are so under-represented in society, yet we hear so much about them and their industry in our news and media. But all credit to Alan Bennett and Heidi Thomas, who gave these characters real, authentic voices, and made my job a whole lot easier.
Did you feel nervous or intimidated acting alongside legends like Judi Dench and Jennifer Saunders? 
Before meeting them, absolutely. I think any actor would echo that, especially when as an actor you're leading your first feature film and having to lead this kind of project. So, acting alongside acting royalty like this cast was a hugely daunting prospect. But as soon as I met them that disappeared; every single one of them was even lovelier than you can imagine and meeting them makes you realise that they really are just normal, lovely humans. They still blow you away every time you see them in action though.
Can you share any memorable moments from shooting the movie? 
My last day shooting with Jennifer Saunders; we filmed a scene where there was a disagreement between the two characters, and I remember watching her and being completely blown away by her performance, from the first take to the last. She truly delivers a breath-taking performance, and I genuinely sat there in awe for every second of that last scene.
Who are you hoping connects with this film? 
Everyone! I would say we're representing all healthcare workers, and their struggle and fight. But at the same time, it's likely going to resonate with those whose elderly loved ones are currently struggling, in care, or in the healthcare system. It's probably a little idealistic of me, but I'm also hoping that those in power will see this film and its message of love for the NHS – those who put their lives on hold, to help our most vulnerable, and will do something about the underfunding and understaffing of our most vital services.
What is your own favourite moment in the movie? 
There's a really beautiful scene I vividly remember filming, which was a two-hander between myself and Judi, where Valentine and Mary are discussing Mary's favourite thing about her old job. It just felt spectacularly easy. It was a scene that really highlighted a connection between these two lonely characters, who were finally able to be vulnerable and show one another a side of themselves no one else had been able to see.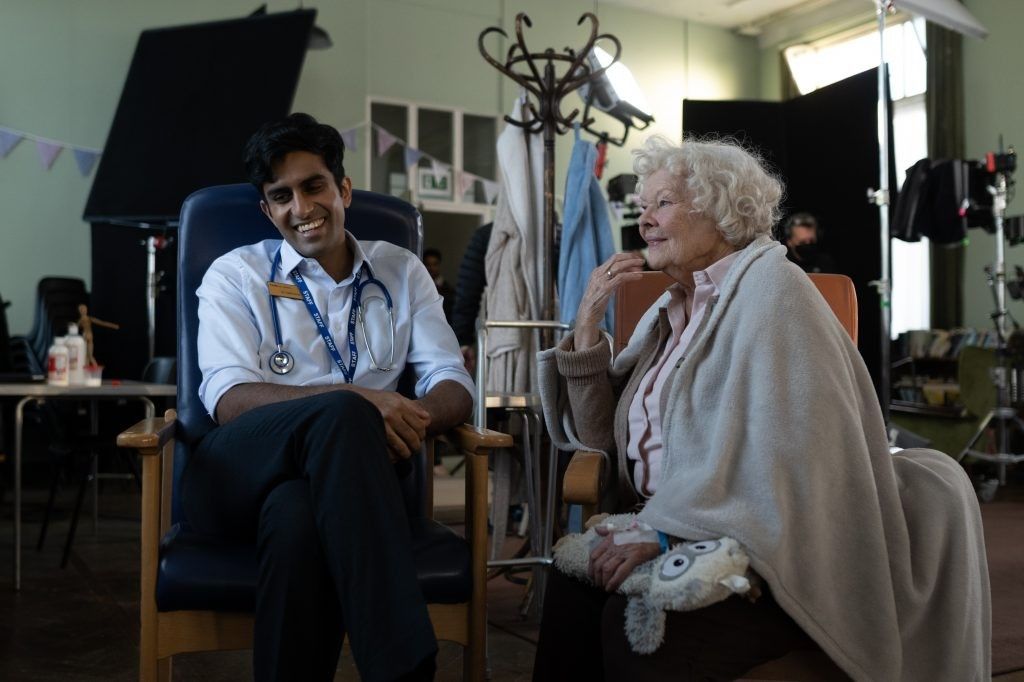 Tell us more about that moment with Judi Dench?
It is such a credit to Judi as a person, not just as an actor, for being able to be that open and to make a young actor feel completely at home. I remember calling my partner when I got home from filming that day and saying me and Judi are eloping. But seriously, she is amazing.
Is there a key message this film aims to convey? 
I'd say it's a message conveying a cry for help; while the film is for the most part, a love letter to our NHS. It shows difficulties faced by many hospitals and members of staff across our NHS services nationwide. It touches on such an important subject matter, and one which is so relevant in the current landscape, when the NHS is so on its knees and staff are having to fight for basic needs to be met.  
You have a growing body of work. Which of your other roles have been close to your heart? 
I've got to say Romeo for this one! It really was a career-changing role for me. I've always wanted to perform Shakespeare, and to play that role in particular and being given the freedom to make the role my own and make it feel completely natural really meant the world to me. Being able to perform it at the Royal Shakespeare Company of all places just added that extra level. I also have Romeo to thank for so many of the roles I've auditioned for and landed since, including Allelujah. So, I'm really not exaggerating when I say that Romeo changed my life.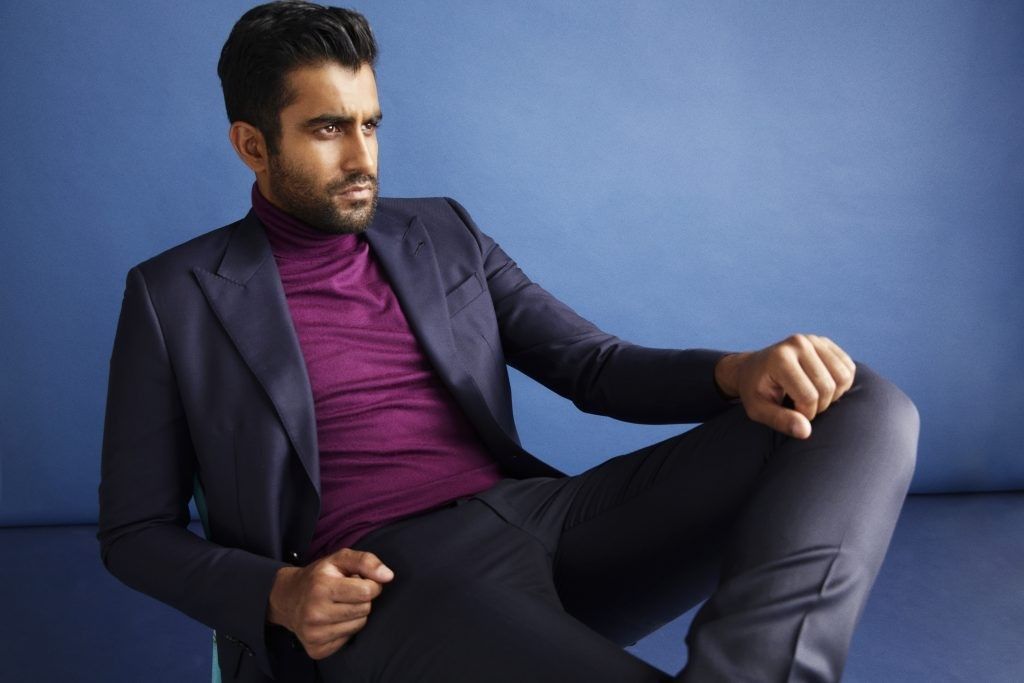 What inspires you as an actor? 
My answer to this changes depending on my mood, and projects, but today it's stories we tell written by people using their own authentic voice. Art is becoming increasingly truthful, experimental, and accessible, but continues to challenge the same old stories that we've been allowed to tell for so many years. Hearing new voices and being part of those projects, which buck the norm in such authentic ways is so inspiring. I'd love to continue to lift those voices in roles I take in the future.
Do you have a dream role? 
I mean, Judi did tip me for a role as the next Bond, so I'm waiting on a call any minute now.
Why should we watch Allelujah? 
Aside from stating the obvious and listing the exceptional cast and creatives associated with this project, I'll just say that Allelujah is a genuinely funny, heart-warming, moving story about love, humanity, and the lengths we go to, to protect the things which matter to us.
Allelujah is in cinemas now